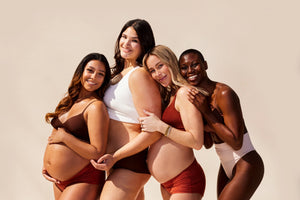 Our Process
"We deliver vegan, safe, reliable, and cruelty-free products to support every phase of the motherhood journey."

Mary Lawless Lee
Our Promise, to you
Nēmah is a sustainable, vegan, skincare collection created for mothers and their families.
Nemah was created to help women feel safe, supported, and proud of the decisions they make in caring for themselves & their family. By integrating maternal wellness with a meaningful conversation, we aim to cultivate an inclusive, mama-led community where all topics are welcome without judgement.
Founded by Mary Lawless Lee, Nemah is inspired by the love of her children. Wherever you are in your motherhood journey, you're welcome here—it's a promise.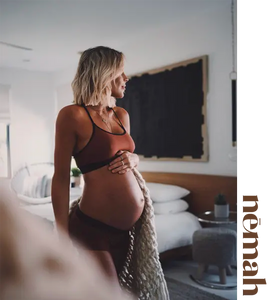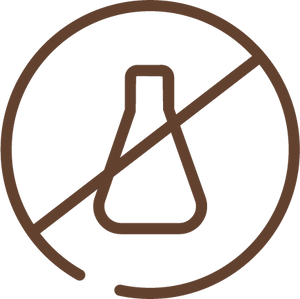 Unwavering Commitment
Rigorously tested by real mothers, third-party scientist, and our Medical Advisory Board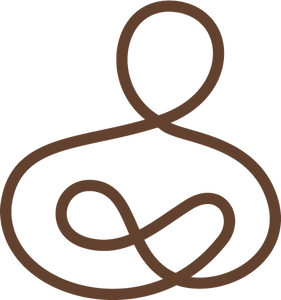 Dermatologist + Mother Approved
We offer high-quality formulations, developed by a panel of leading Dermatologists, Immunologists, and women's health experts.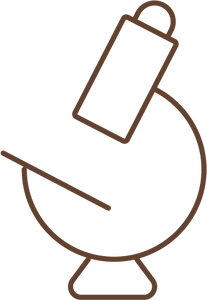 Backed By Science
Ethically sourced formulas powered by high-performing, plant-based ingredients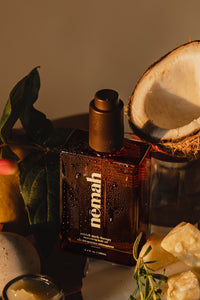 OUR PROCESS
We created what we couldn't find: clean, rigorously tested, effective formulas that use the highest percentage possible of pure, plant-derived ingredients. We are committed to taking self-care one step further by practicing the highest standards in skin health, safety, and product innovation. We believe that families deserve uncompromised skincare that contains pure ingredients that drive real results. Our products provide a luxury experience that is developed by science and powered by mother nature.
Explore our ingredients
Meet our Medical Advisory Board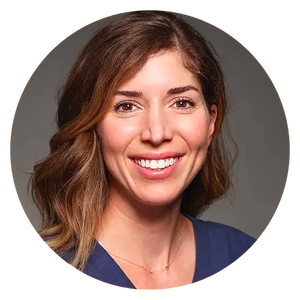 Dr. Kira Mayo, MD, FACMS
Certified Dermatologist and ACGME Fellowship Trained Mohs Surgeon 
"With the Stretch Cream and Scar Treatment using a combination of emollients and humectants, we have ensured that these formulas not only moisturize, but also lock that moisture into the skin. Including antioxidants and anti-inflammatory botanicals, in addition to each cream being fragrance-free, we've made sure our products perfect for expectant and new moms and gentle for sensitive skin. Bottom line--I wish these creams were on the market during each of my two pregnancies!"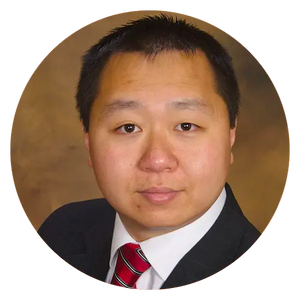 Dr. Bob Geng
Allergist / Immunologist - Director of the Multidisciplinary Atopic Dermatitis Program
"As an Allergist treating atopic skin conditions for both mothers and their children, I value Nemah's development of novel effective products to moisturize and strengthen the skin barrier for my patients."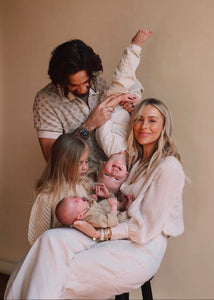 Meet The Founders
Three years ago when our family began to grow, we committed to a toxin-free lifestyle for our babies, and the overall health and wellness of our family.
In our pursuit of clean, uncompromised products, we realized that we needed to go further and create our own line to reach our expectations. We went to work on your behalf, with chemists, and medical professionals to provide a trustworthy brand of products that are safe for even the littlest members of the family.
We believe a family thrives best when mother's are able to connect to self-care; our nurturer's need to be nurtured. My years as an ICU nurse showed me first hand the overwhelming disparities that exist in the maternal health space. We strive to fill that void by creating a more compassionate and inclusive community that embraces every stage of motherhood. Our hope is to make self-care for families a joyful, trusted, and guilt-free experience - because it matters.
OUR IMPACT
Help us raise awareness and support for Every Mother Counts
Pregnancy and childbirth should be safe, respectful, and equitable for everyone, everywhere.
Learn More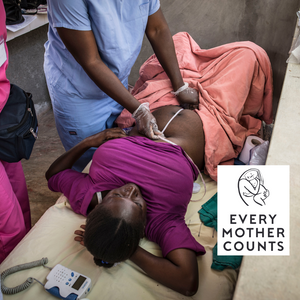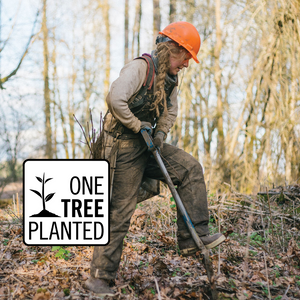 OUR FOOTPRINT
Help us reduce waste and practice sustainability.
What we do today, impacts our children tomorrow. That's why we're committed to limiting our impact on the environment without compromising on the safety of our products and the luxurious experiences that are important to beauty customers
Learn More