Anniversary Sale - 25% Off Sitewide
25% Off Sitewide - Anniversary Sale
Say goodbye to stretch marks and scars and hello to soft, nourished skin with Nēmah—science-backed, insanely hydrating vegan skincare products for Mom & Baby.
Display-worthy packaging
Gentle for both mom and baby
Feel confident in the skin you're in
Free US Shipping over $75 | Free US Returns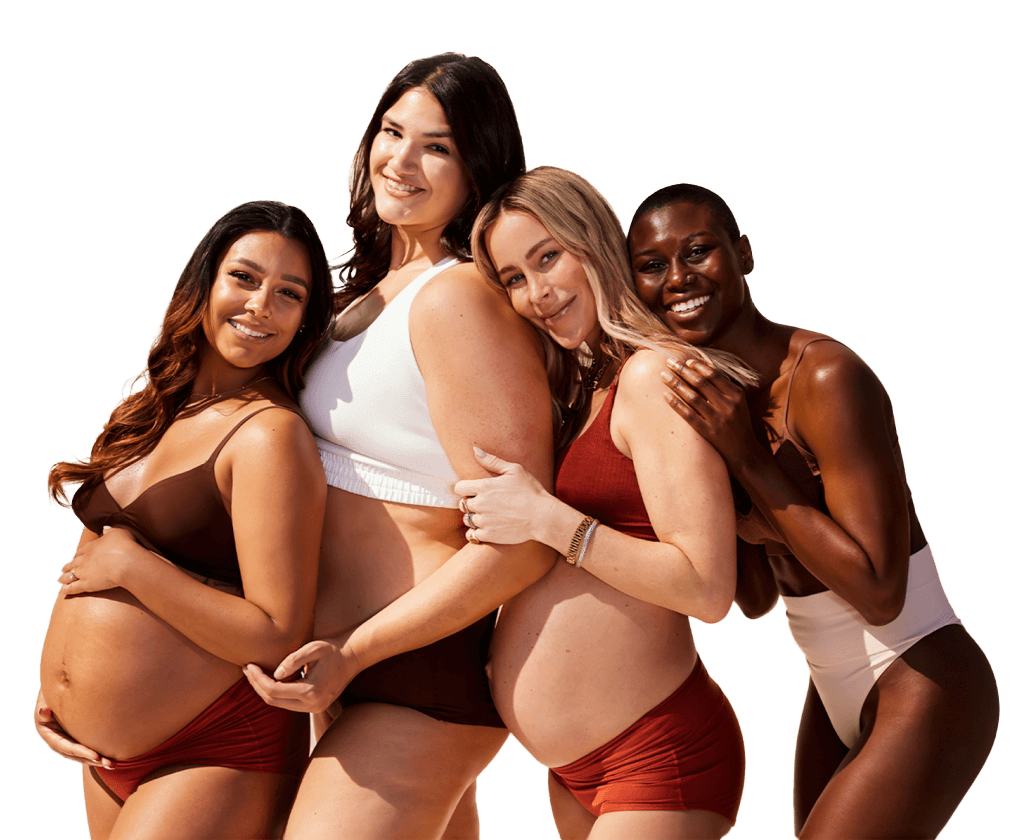 "Clean, rigorously tested, effective formulas that are artfully designed and use the highest percentage possible of plant-derived ingredients"
"This clean beauty set includes everything a new mother needs to pamper and support her body through every seasonof motherhood."
"An option that buyers & the planet
can both love"
"Products mothers can really trust and
are science-backed"
"Designed for the mama-to-be, this moisturizing cream hydrates deep into the skin's layers to reduce tension and relieve the appearance of stretch marks."
No synthetic fragrance
No petrolatum
No formaldehyde
No oxybenzone
No Dye
No gluten
No parabens
No synthetic fragrance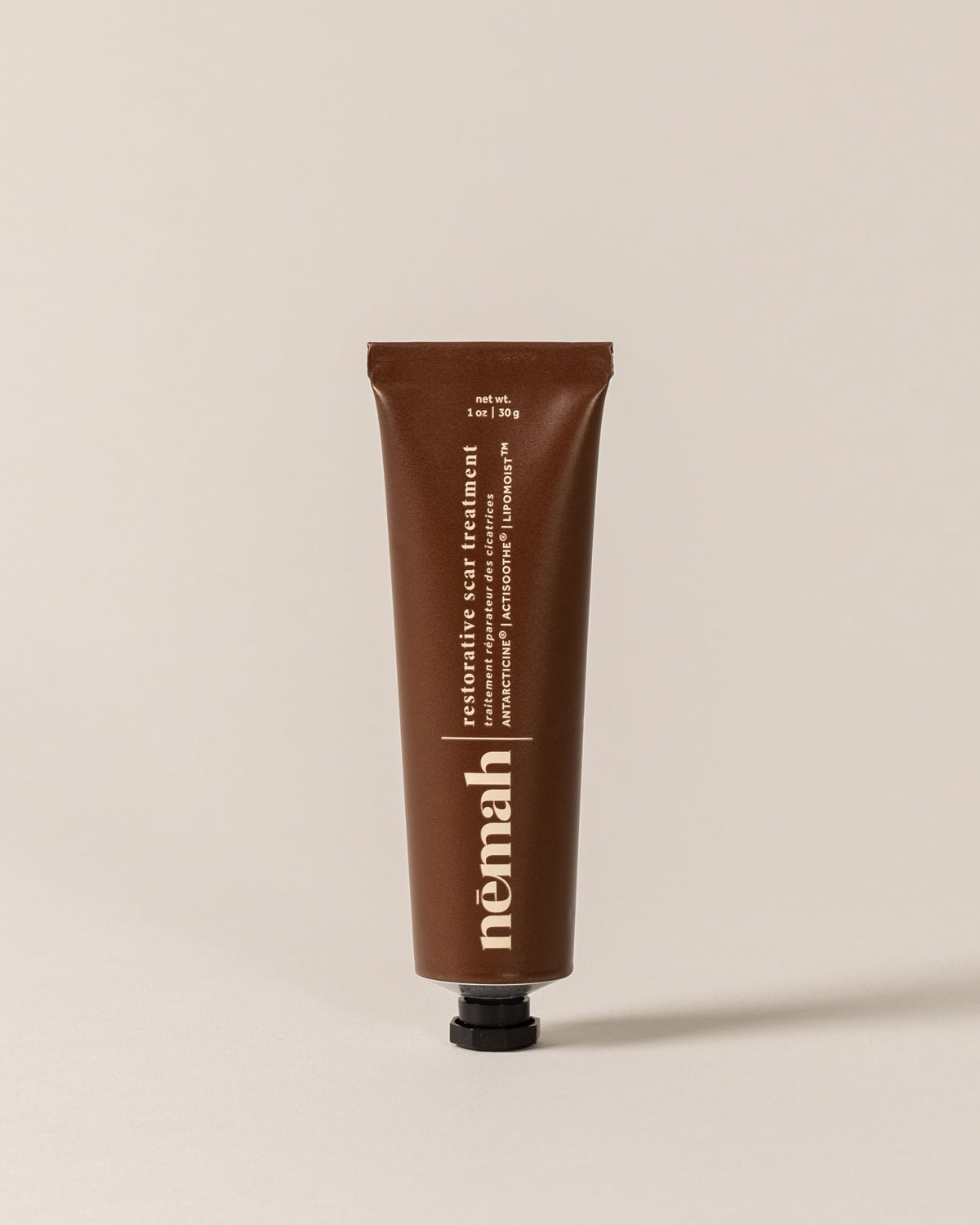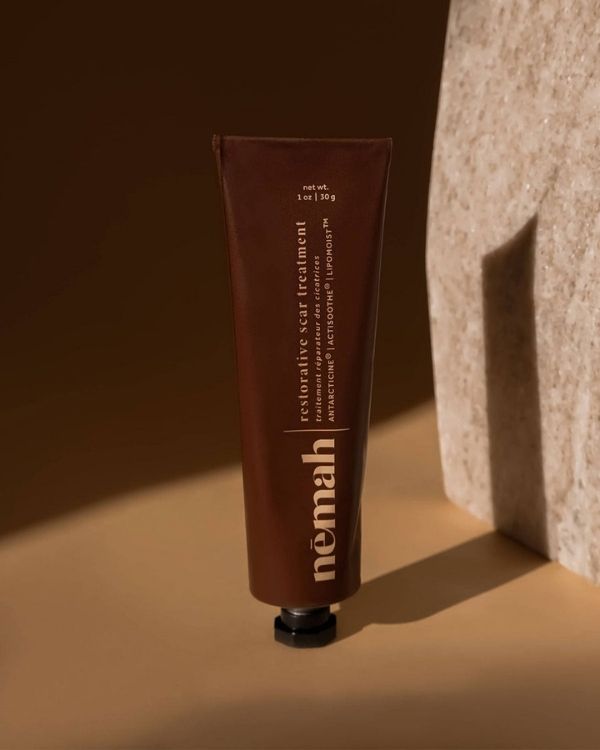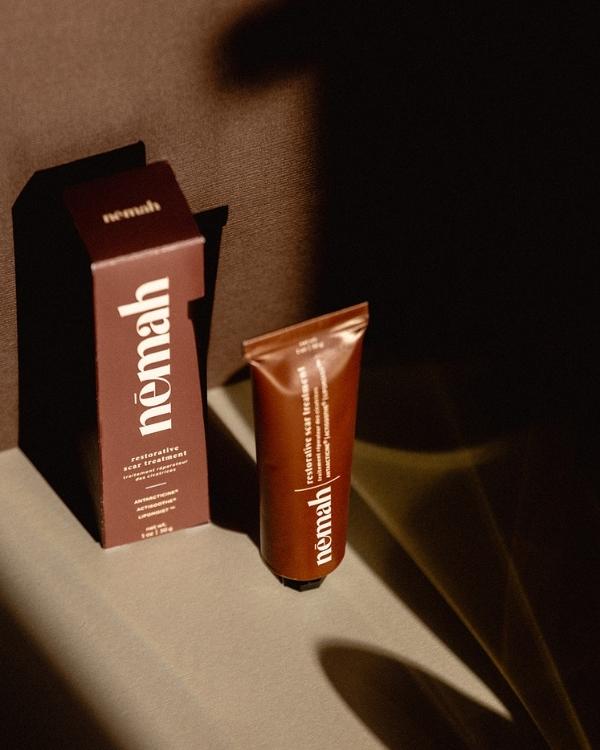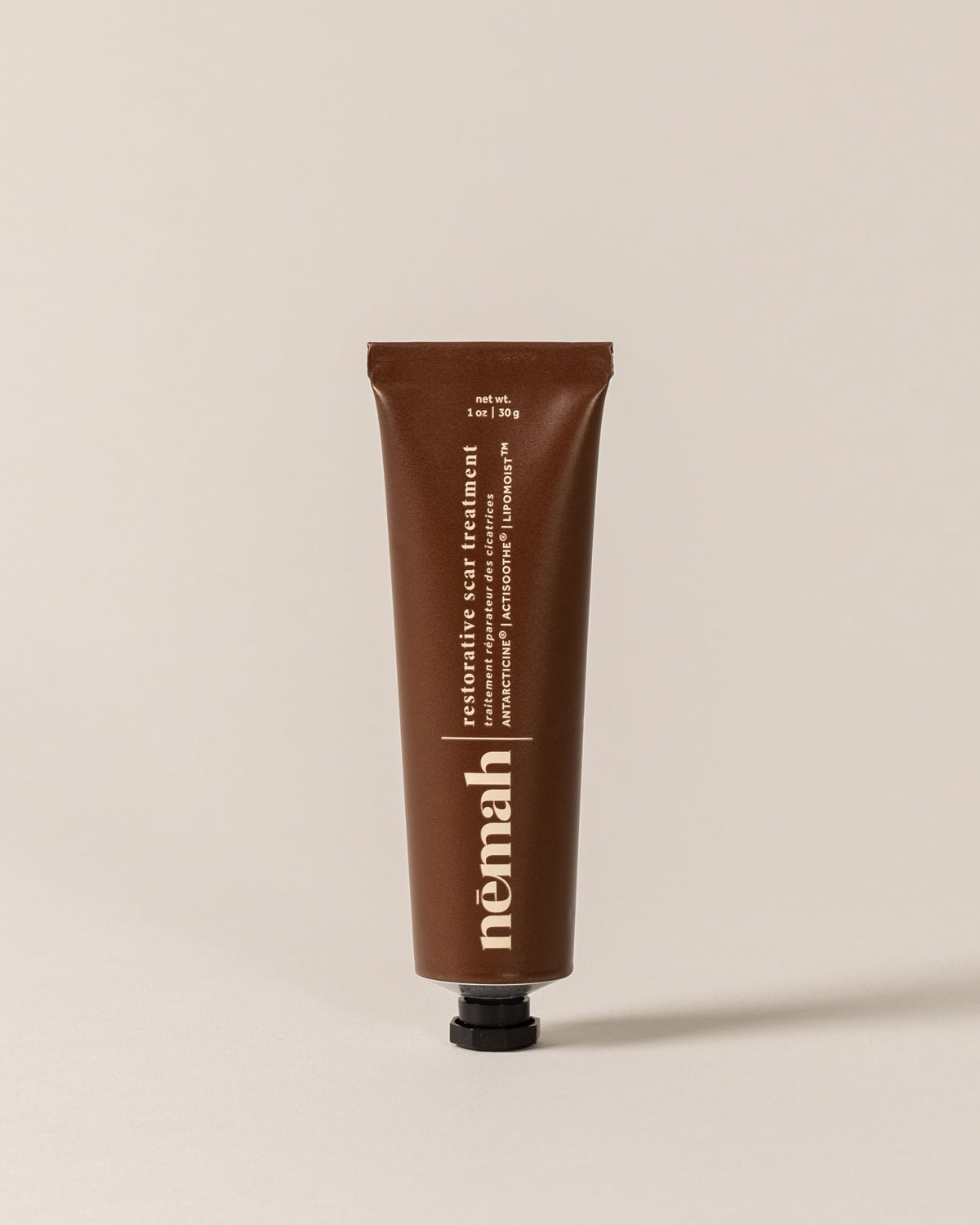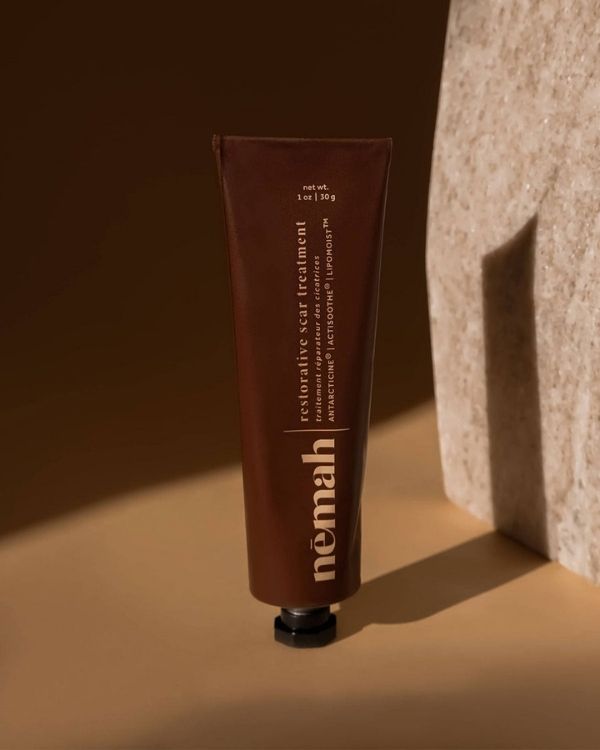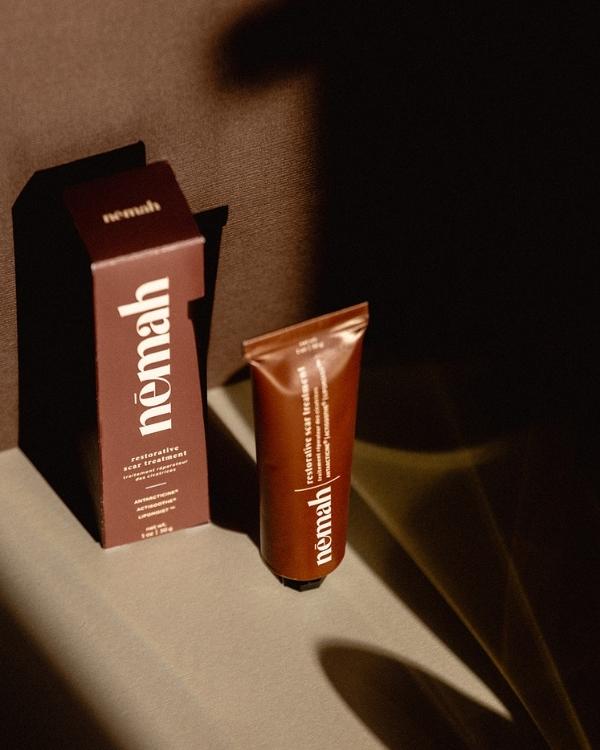 Restorative Scar Treatment
Reduce C-section (or any) scars with our science-backed scar treatment. Designed with active ingredients to support & soothe the skin microbiome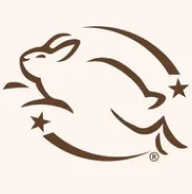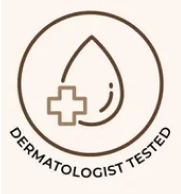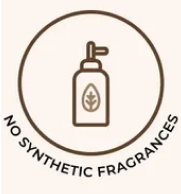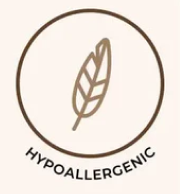 Up Close And Personal
Our Key Ingredients
Intensely Nourishing Cream Specifically Designed To Help Reduce The Appearance of Scars
Cryoprotective Marine Actives
Derived from Antarctic waters, these marine actives provide a cryoprotective shield against cold + dryness and stimulate protein production to promote skin elasticity, regeneration and wrinkle reduction.
Mushroom Extract
Nutrient-rich fungi native to the Himalayan mountains works to soothe irritation, reduce inflammation and redness even before it occurs.
Peptide Compound
Designed to promote a healthier skin microbiome, this peptide compound enhances skin cell cohesion and barrier protection effect, which protects the skin from dryness and inflammation. It hydrates and restores your skin to its most natural state, so it can be as healthy as possible.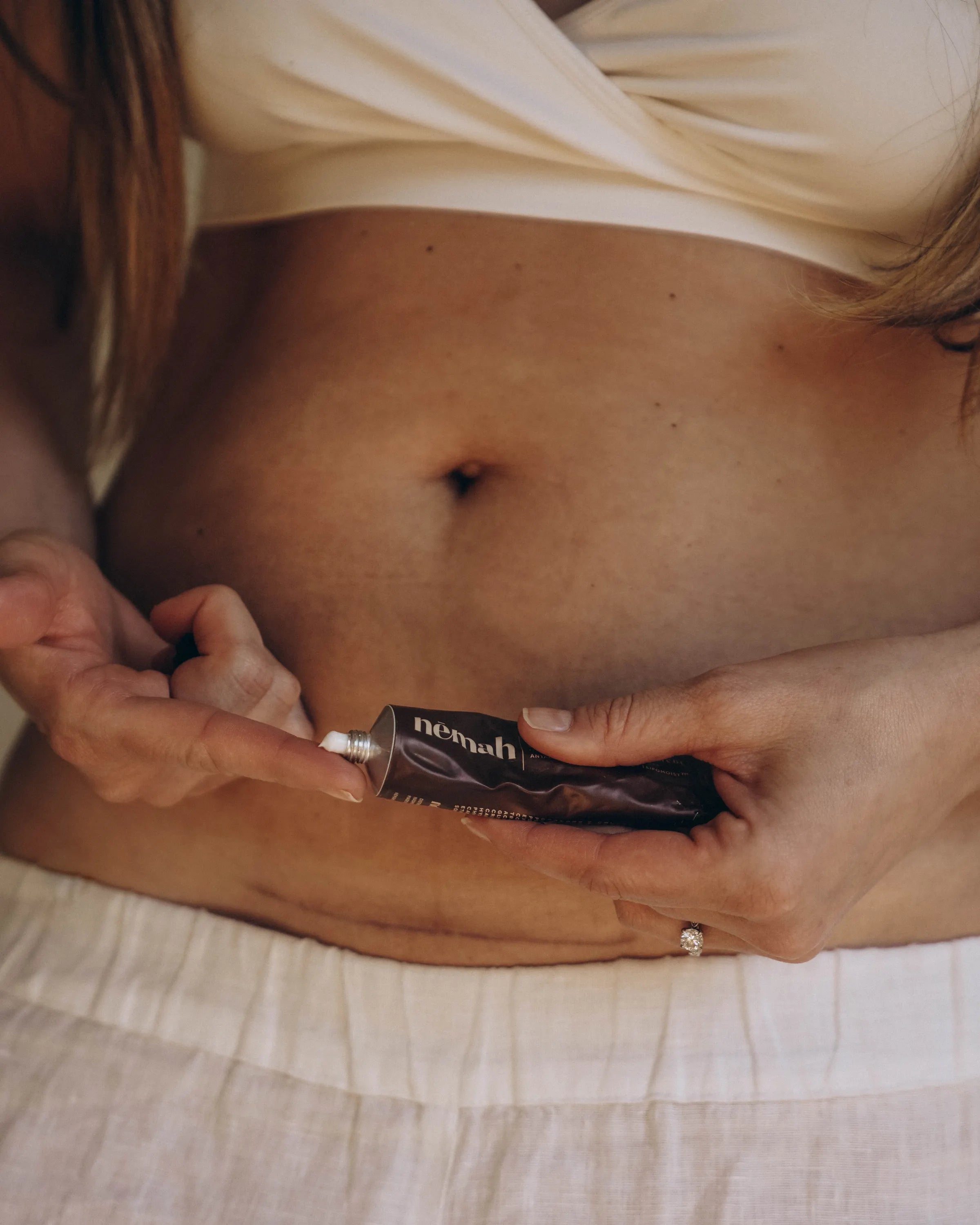 Rejuvenating oil formulated to soothe dry skin and prevent stretch marks.
Antioxidant Blend
A powerful combination of a sustainably sourced antioxidant blends to protect and strengthen skin barriers from oxidative damage.
Jojoba Seed Oil
Rich in Vitamins E and B + antioxidants and minerals, this botanical oil deeply penetrates to nourish, repair, and soften even the most damaged skin.
Coconut Oil
Deeply moisturizes while reducing skin redness and irritation.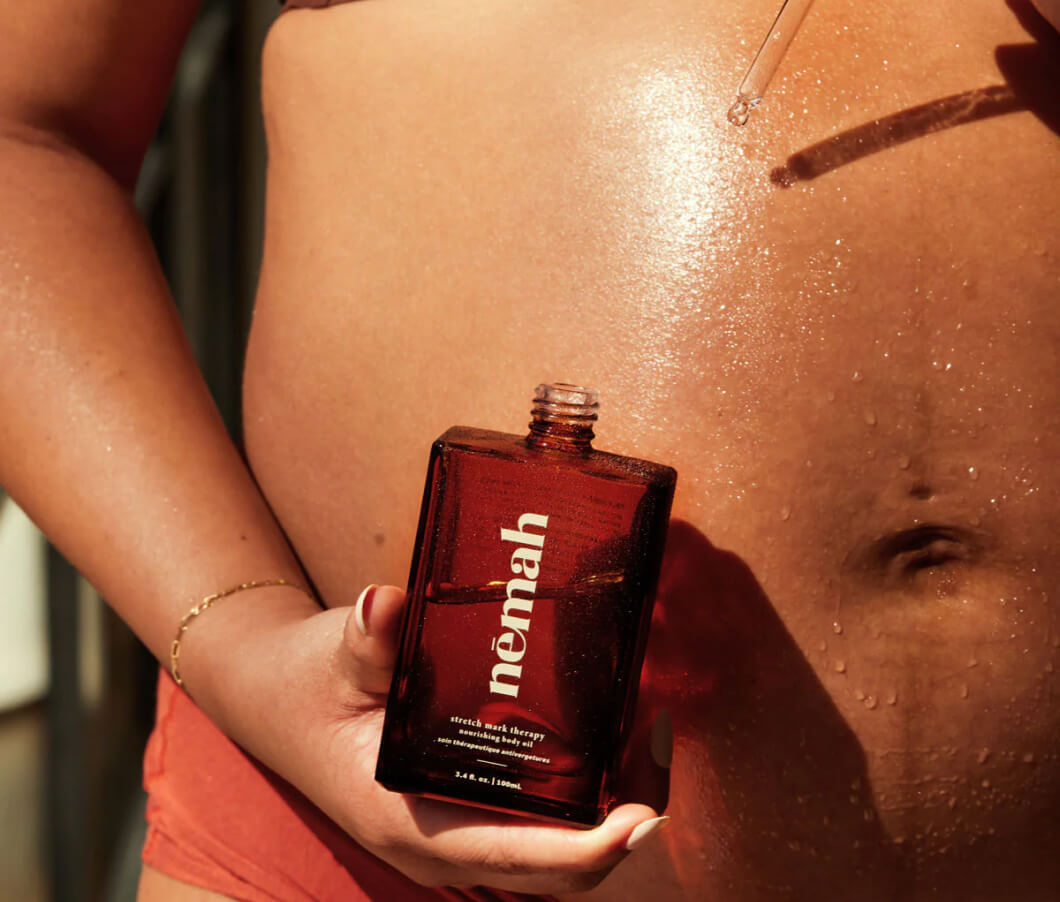 Ultra-hydrating cream that prevents and reduce the appearance of stretch marks.
High-Performance Peptide
A powerful combination of a sustainably sourced marine-based ferment extract and clinically effective peptides that diminishes existing stretch marks and prevents the formation of new ones.
Murumuru & Shea Butter
Used as an emollient, these vitamin-rich botanicals are high in antioxidants and fatty acids, helping soothe and moisturizethe skin.
Macadamia Oil
Rich in monounsaturated fats, Omega-3 and Omega-6, this natural extract nourishes the skin and locks in moisture.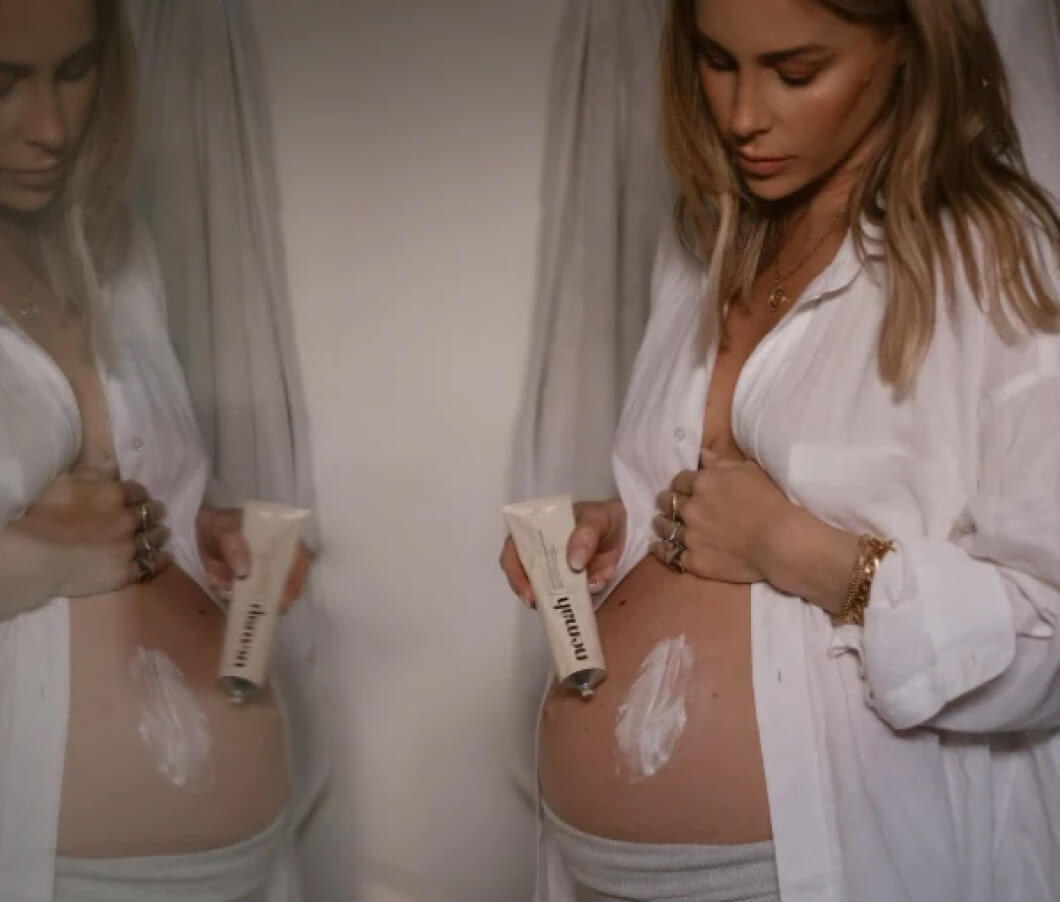 Join Hundreds of Women With Silky Skin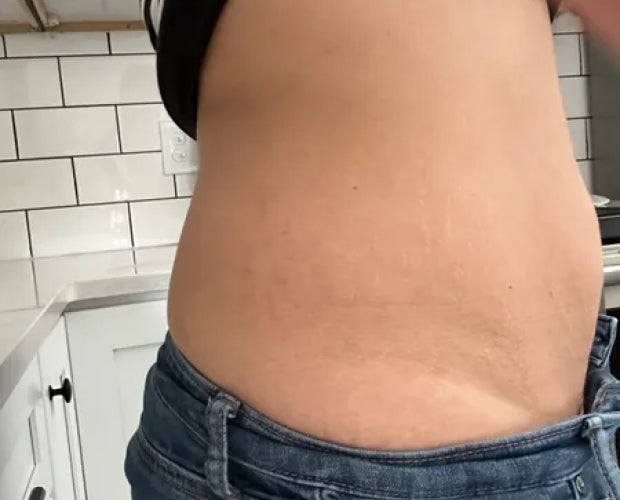 Amazing!
I love this product! It makes my skin feel so soft and smooth, and it also reduced the appearance of my stretch marks. The darker colored stretch marks are lighter than how they use to be. I'm on my 3rd tube and will continue to order! This product is a Godsend! Thank you Nēmah for boosting my confidence ❤️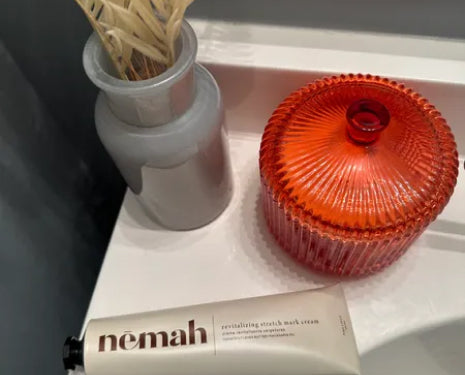 Beautiful Cream!
I'm in my third trimester and have dealt with some stretch marks. I found this stretch mark cream a little late, but am excited for the results! The texture is heavenly & the packaging is too! Great hydrating cream.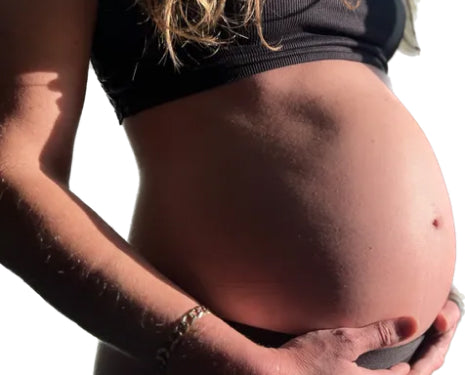 Amazing Product
At 32 weeks and have used through my whole pregnancy. Its not sticky or greasy and soaks right in, I would definitely recommend this product.
So Far So Amazing!
I just started my 3rd trimester and have been loving this product! So far, I've had no stretch marks but I'm using it preventively and it has felt amazing! It's lightweight and I love how it feels on my skin!
OBSESSED
I had never loved using body oil because I didn't like my skin feeling oily, but this texture is AMAZING. It makes my skin feel so soft and look super moisturized immediately. Love using this daily, but especially after being in the sun. The bottle is also so cute which is a great bonus!!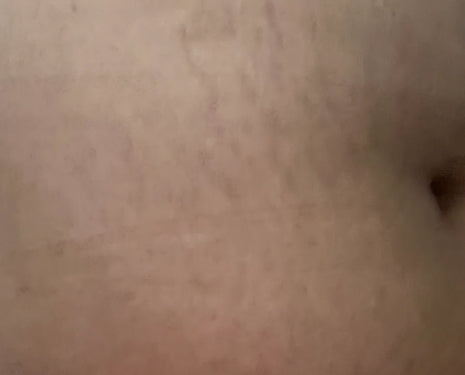 So Good!
This lotion is very creamy and a little goes a long way. You can still see my old stretch marks but they are flat in texture. My new ones are less noticeable and I'm looking forward to seeing more results. I love all of their products!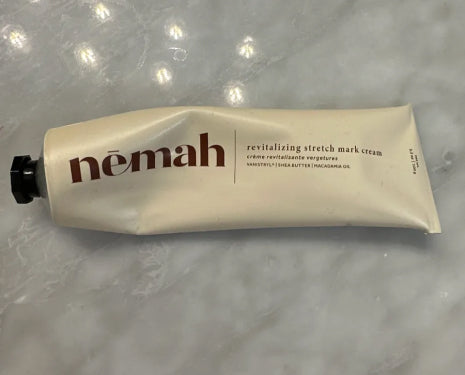 The Best Cream Ever!
I've tried a couple different creams so far throughout my pregnancy and this has been my favorite! It glides nicely without making you feel greasy or sticky. It makes my skin feel hydrated and healthy, just hit my 32 week mark and so far no stretch marks! I also love know that this is made by a mom who gets it! 💕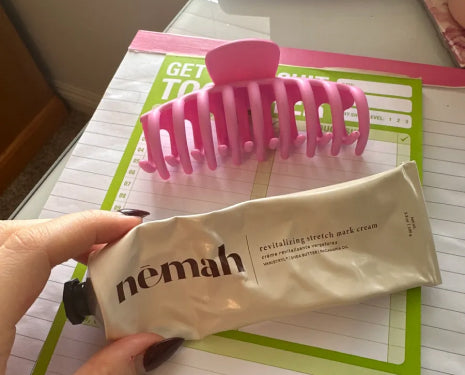 What Scar?
I wish I had a 'before' photo to really display how magical this scar treatment is, but the 'after' photo should say enough…where did my C-section scar go? I love every product by this company, but Restorative Scar Treatment is a no brainer, takes the cake, must have!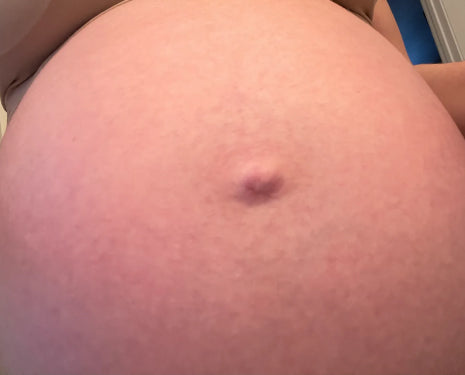 Love It!
I got this cream a little over a month ago and so far it's my favorite that I've tried. Others I tried before had way too strong of a scent and I noticed they gave me a rash or would just make me itch. I'm only 18w so I'm looking forward to seeing how this holds up when I really start growing.
Shop Heavenly Hydration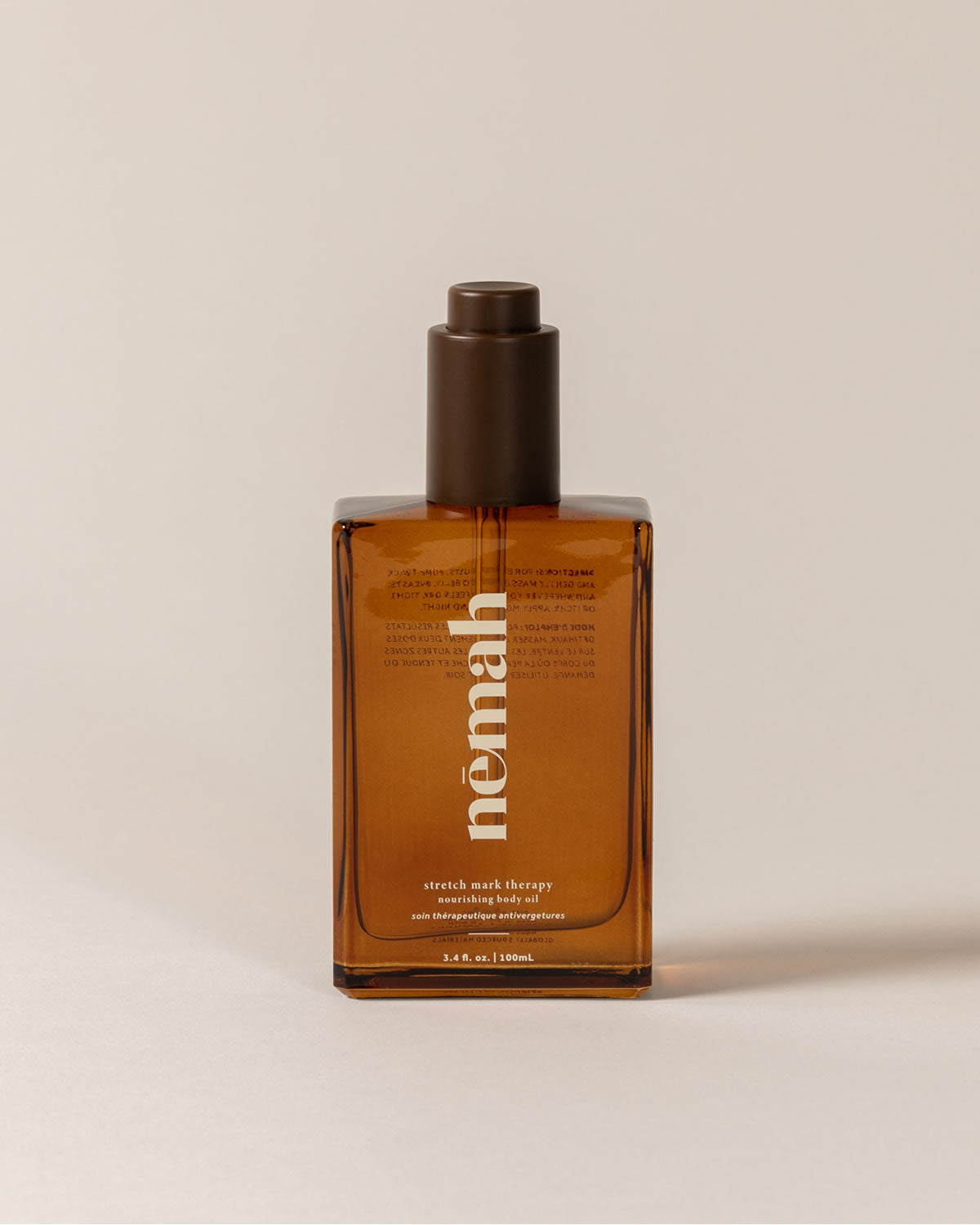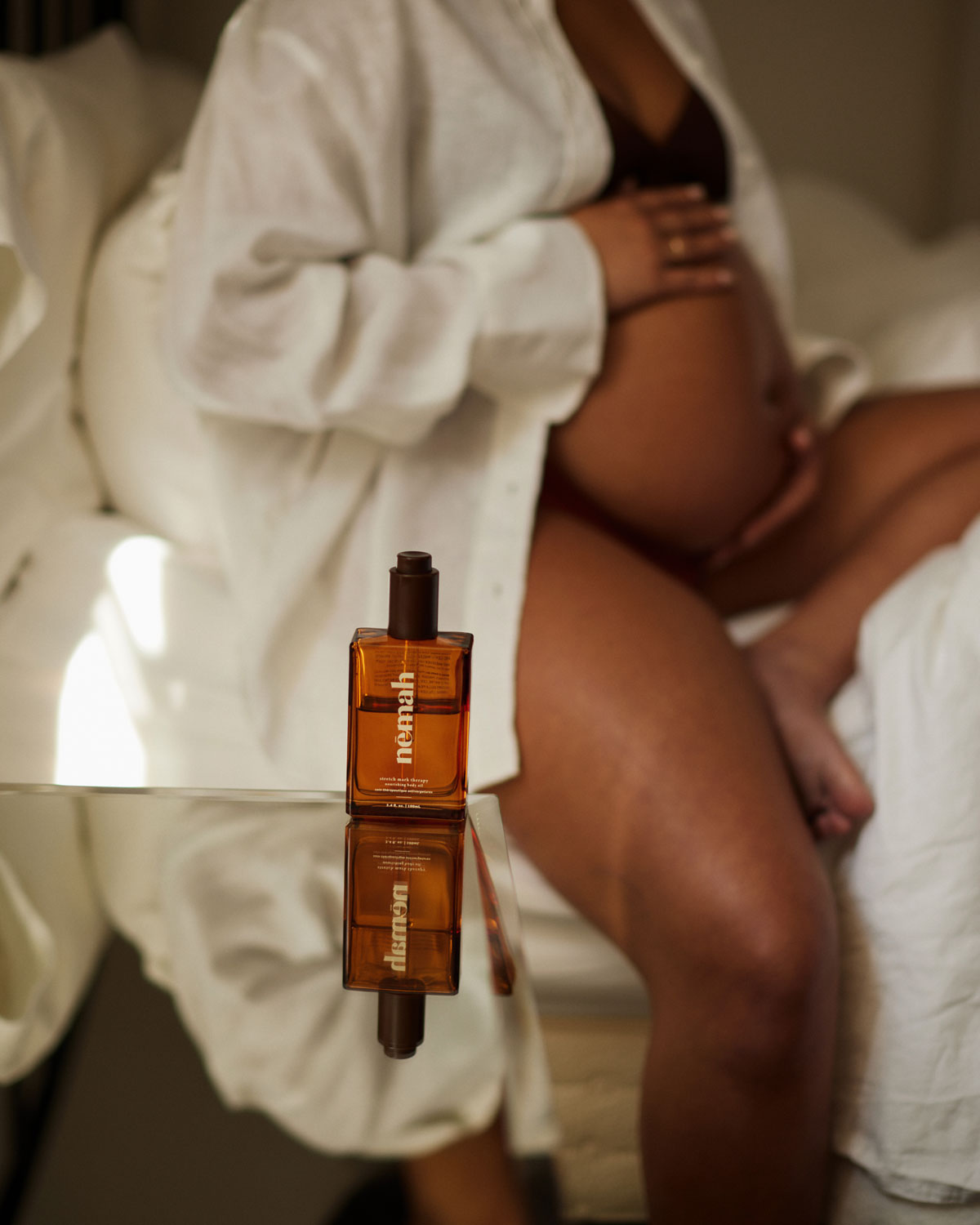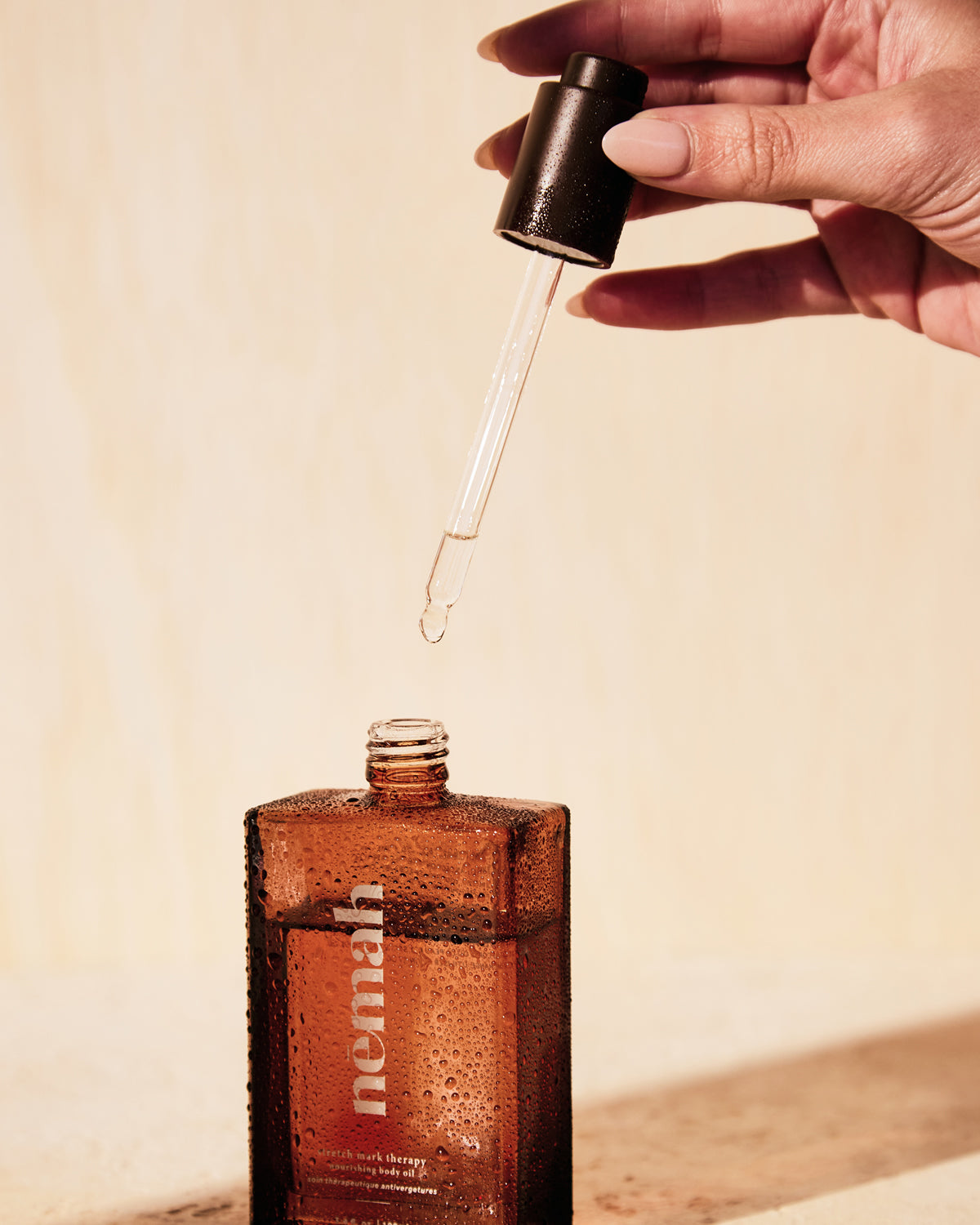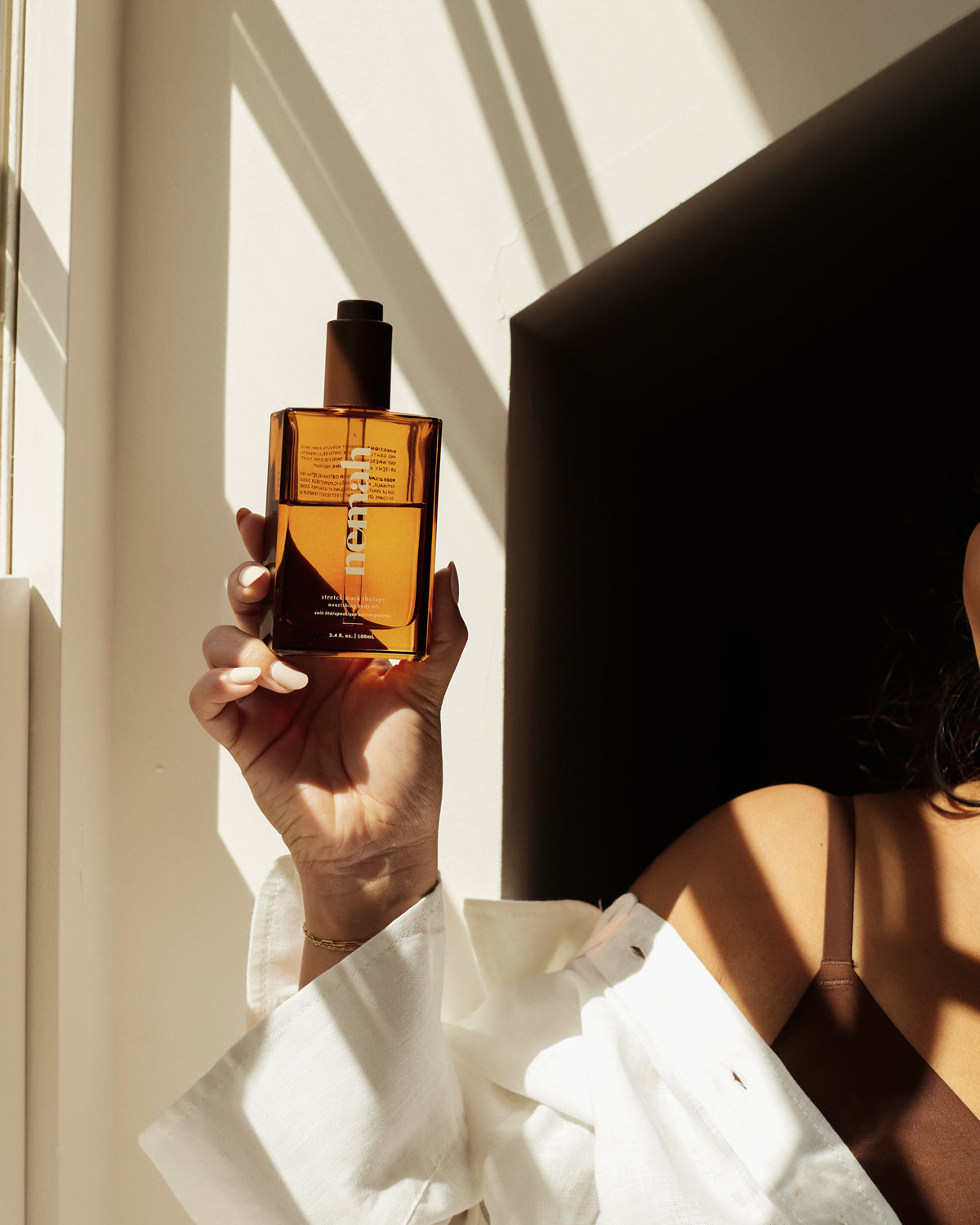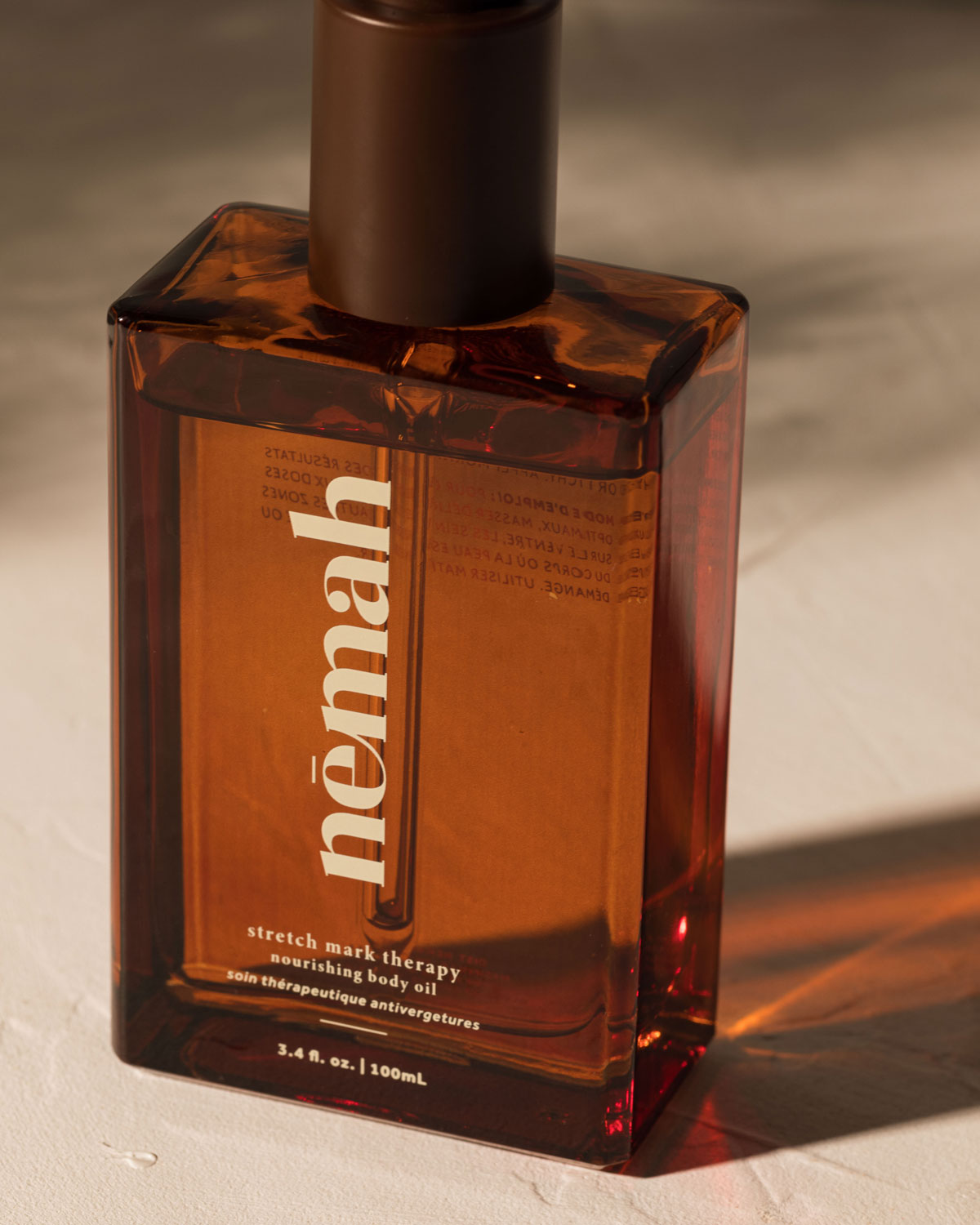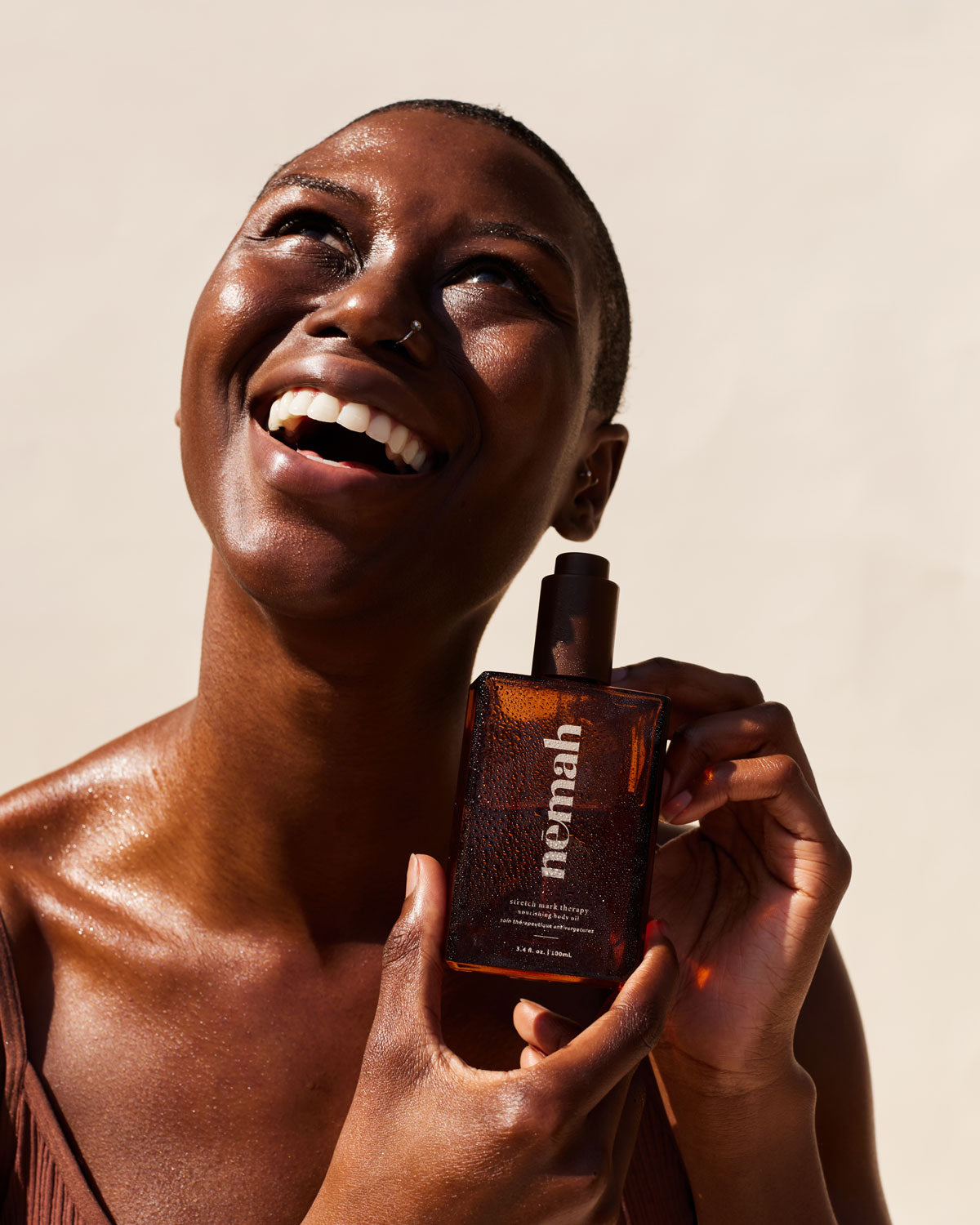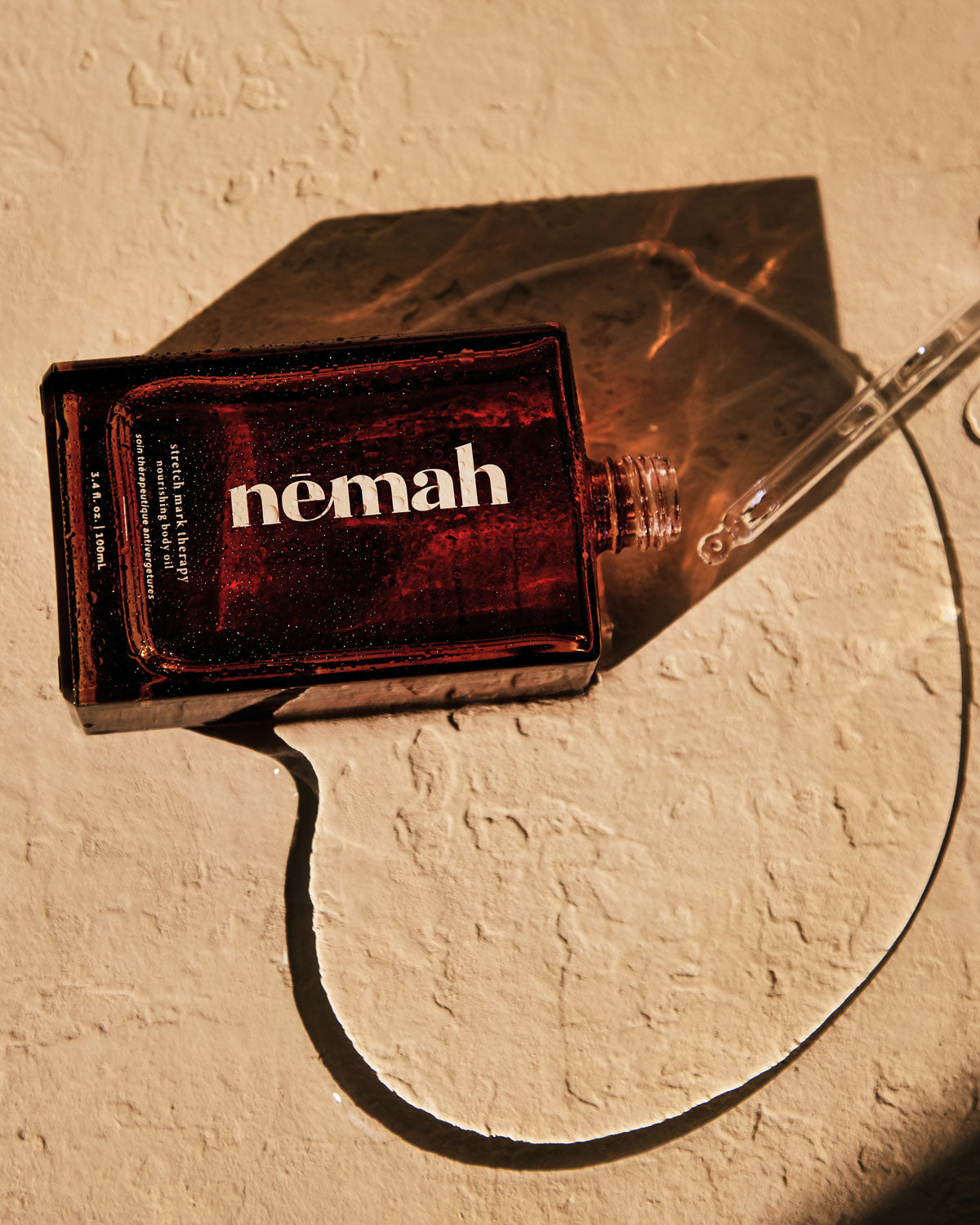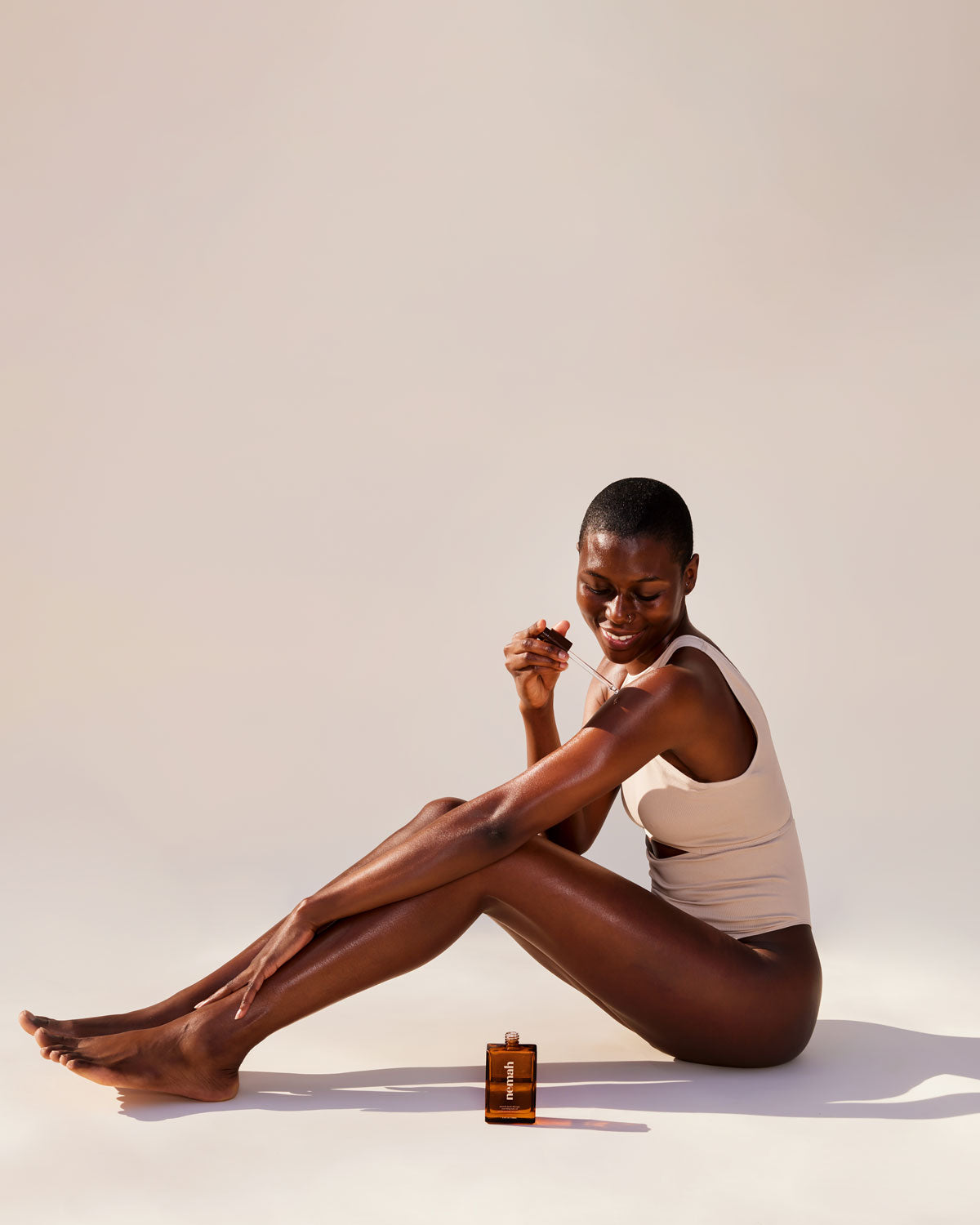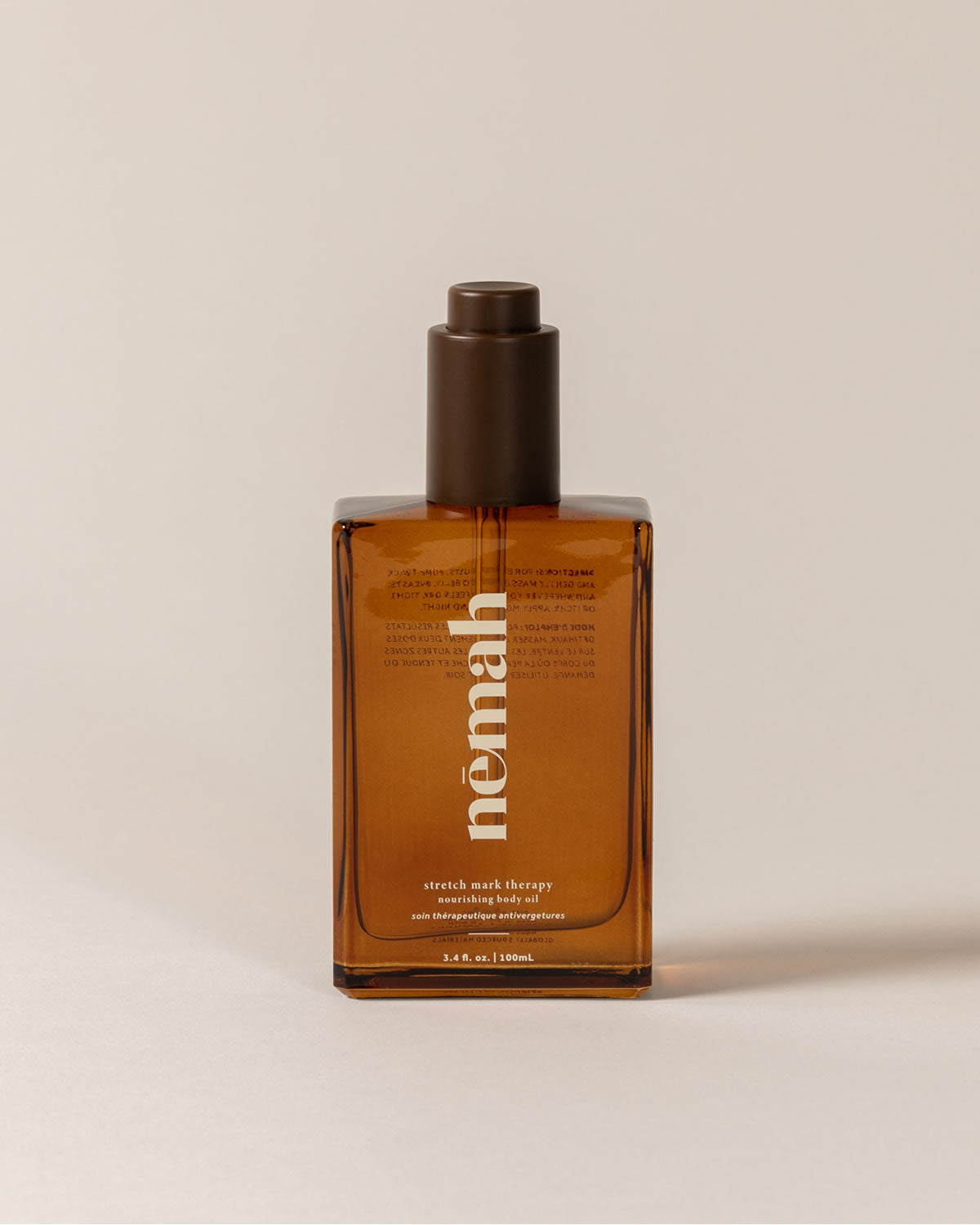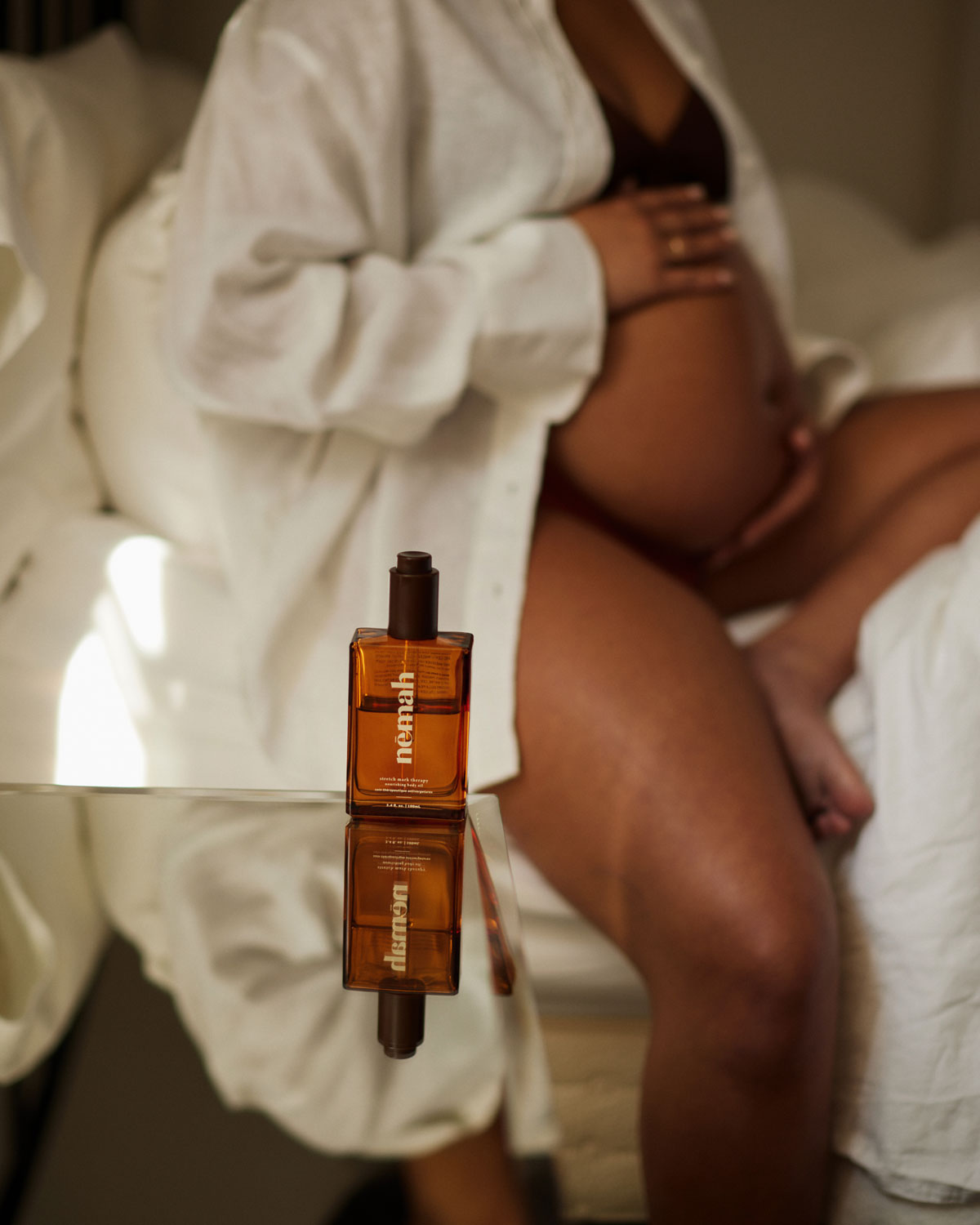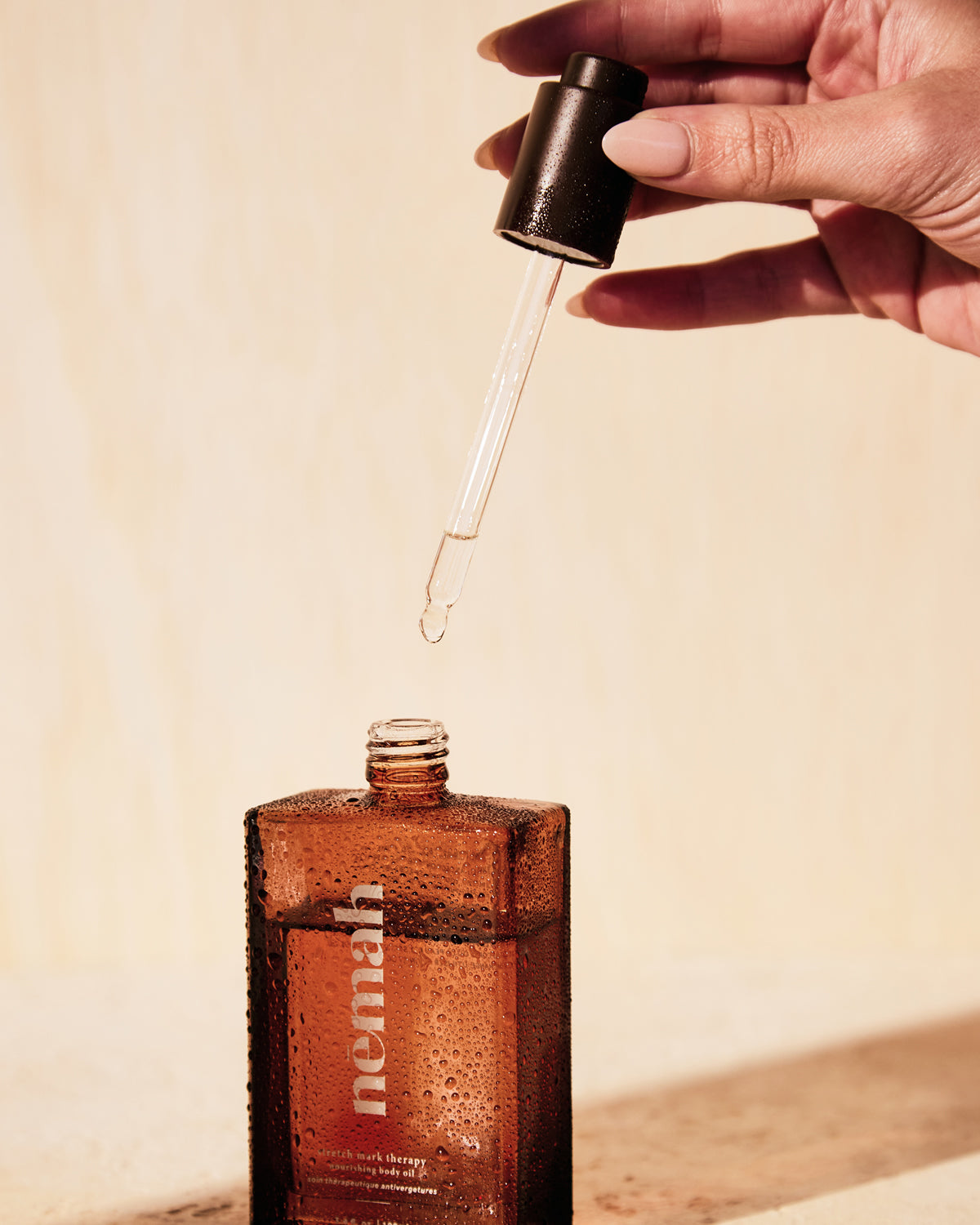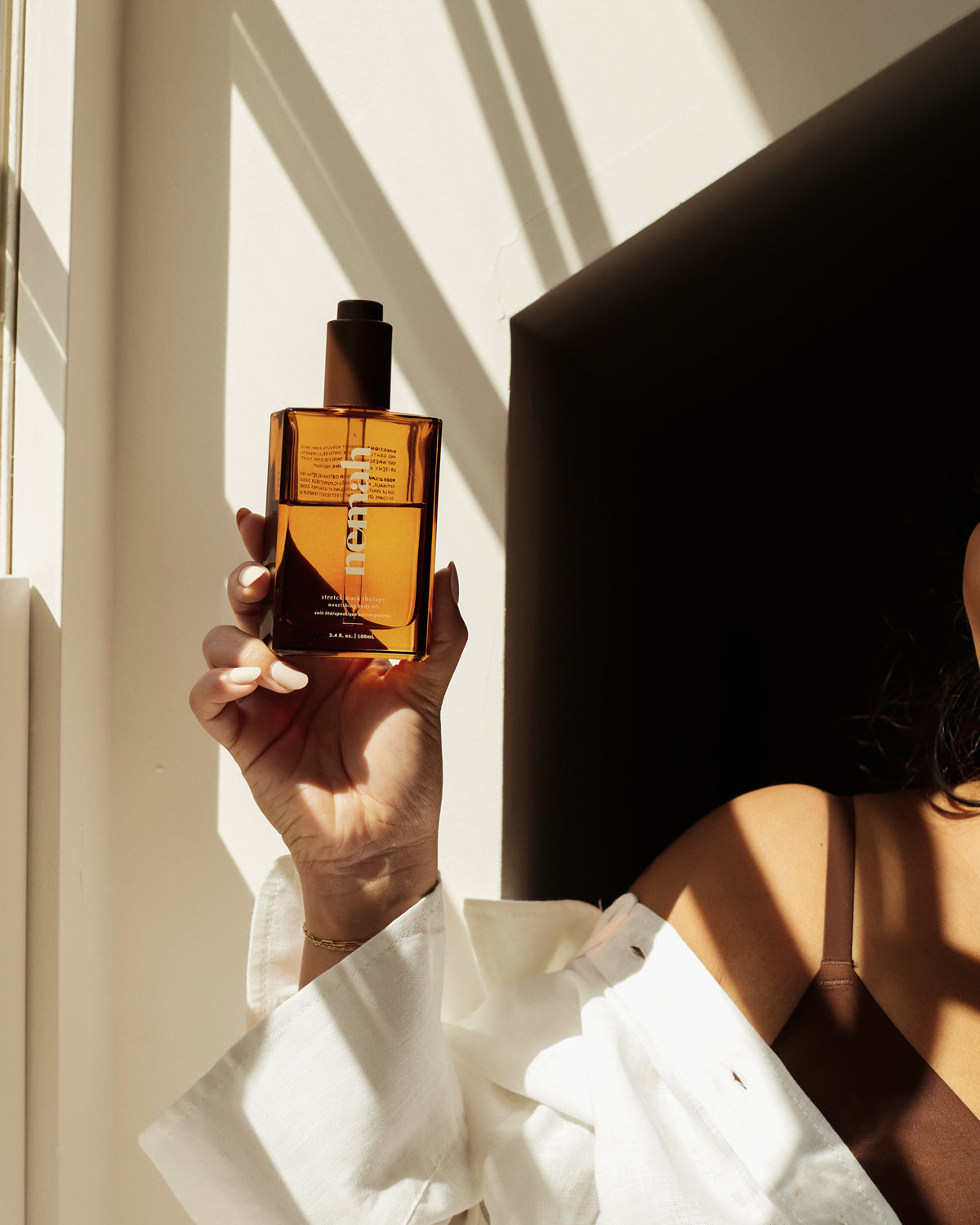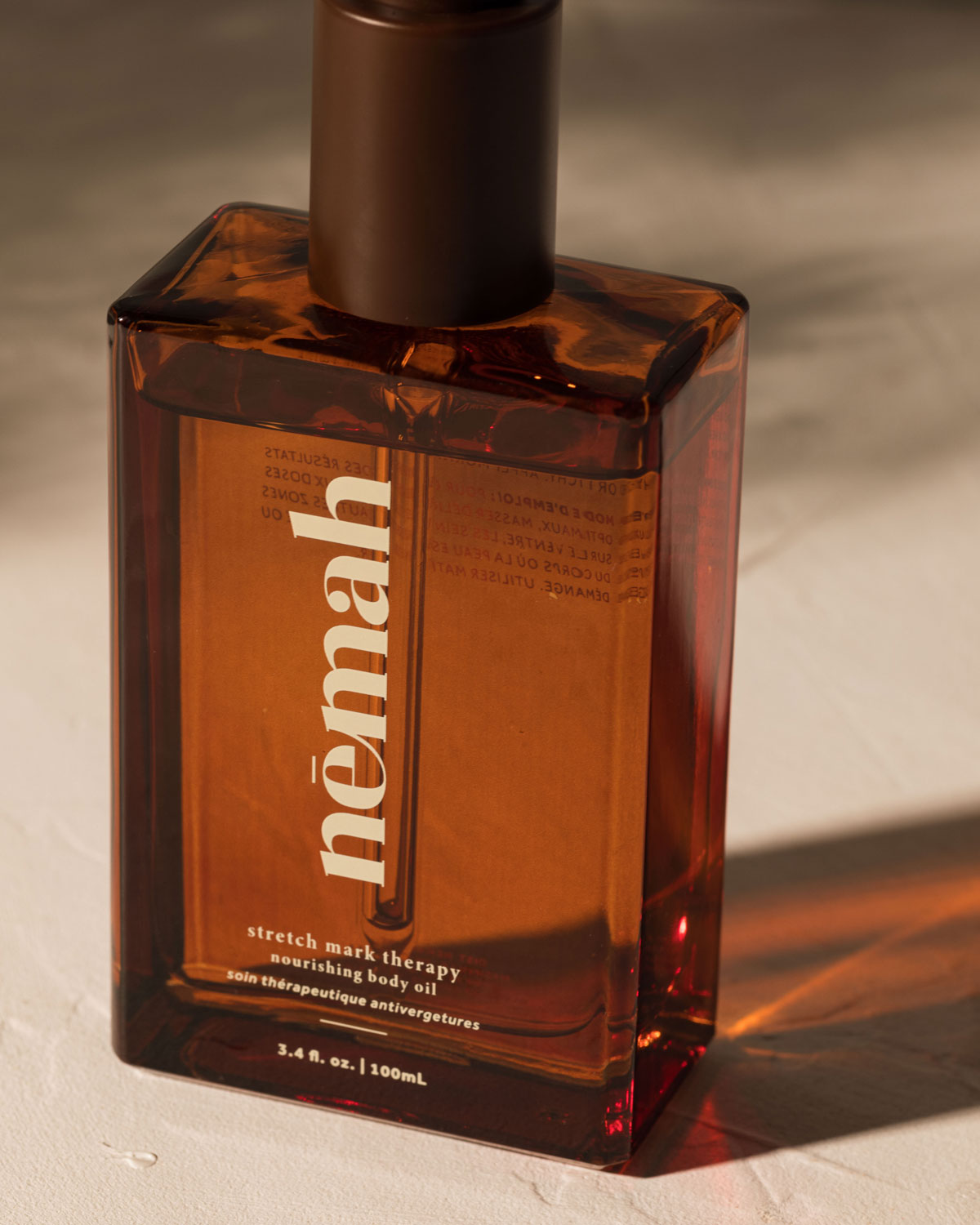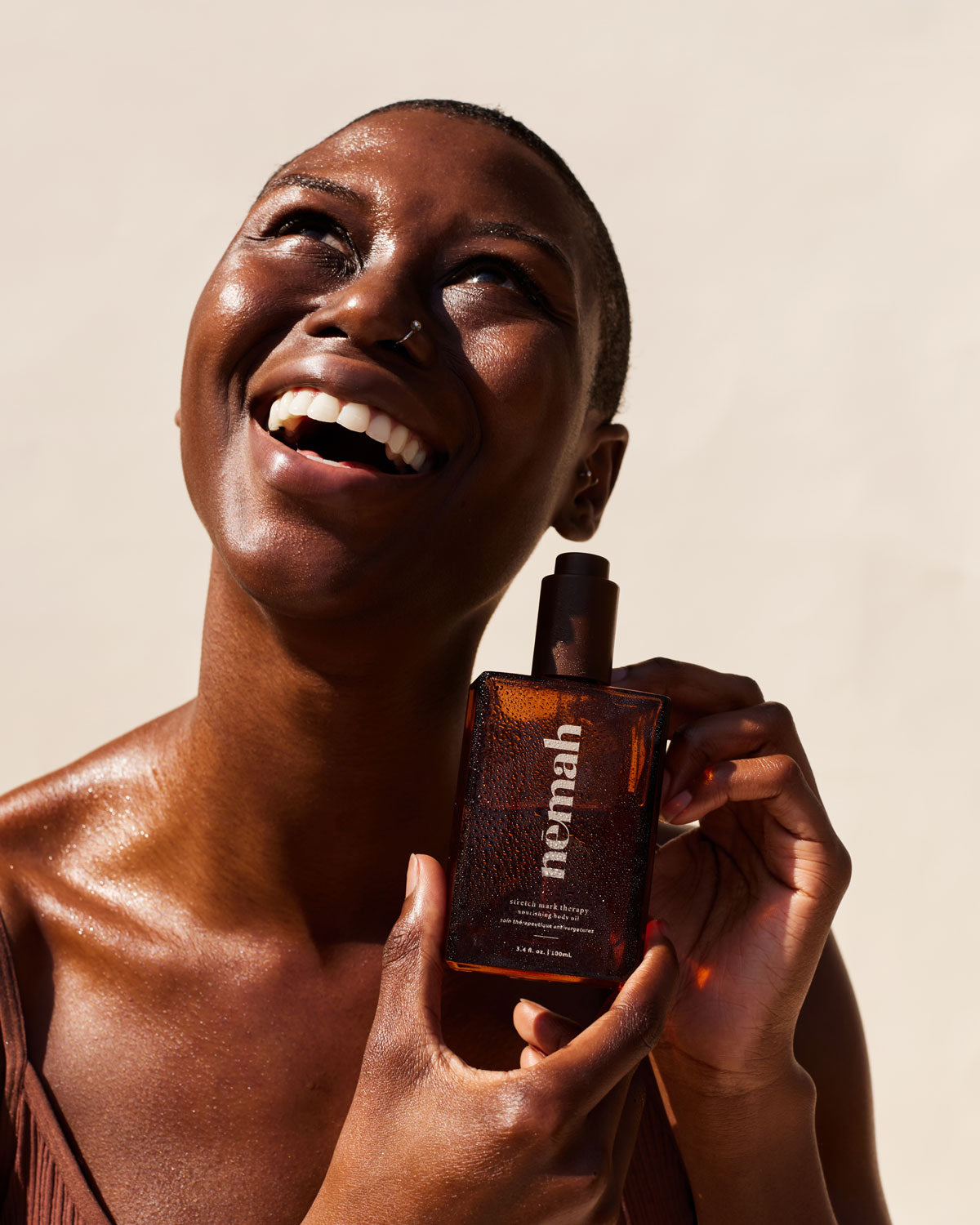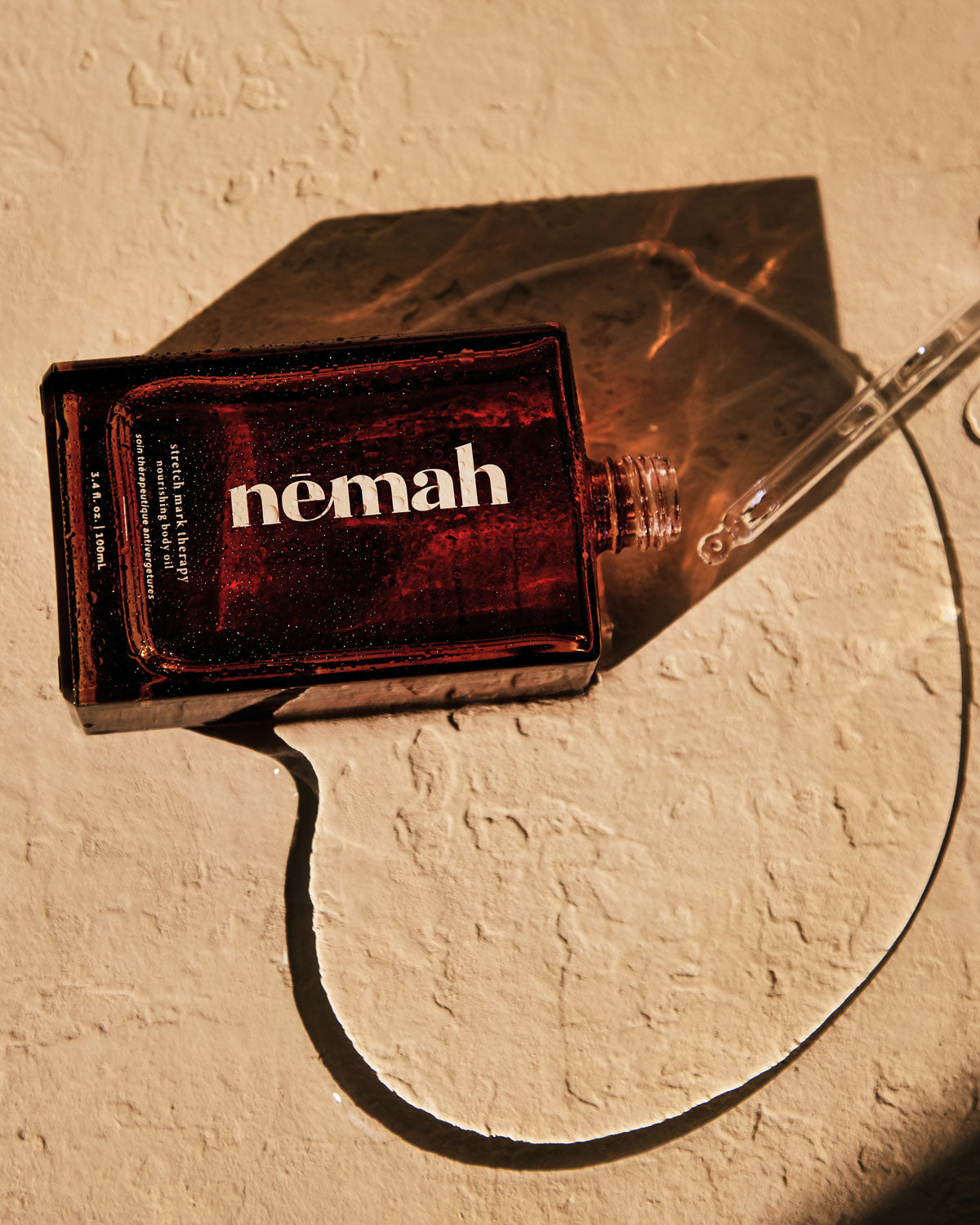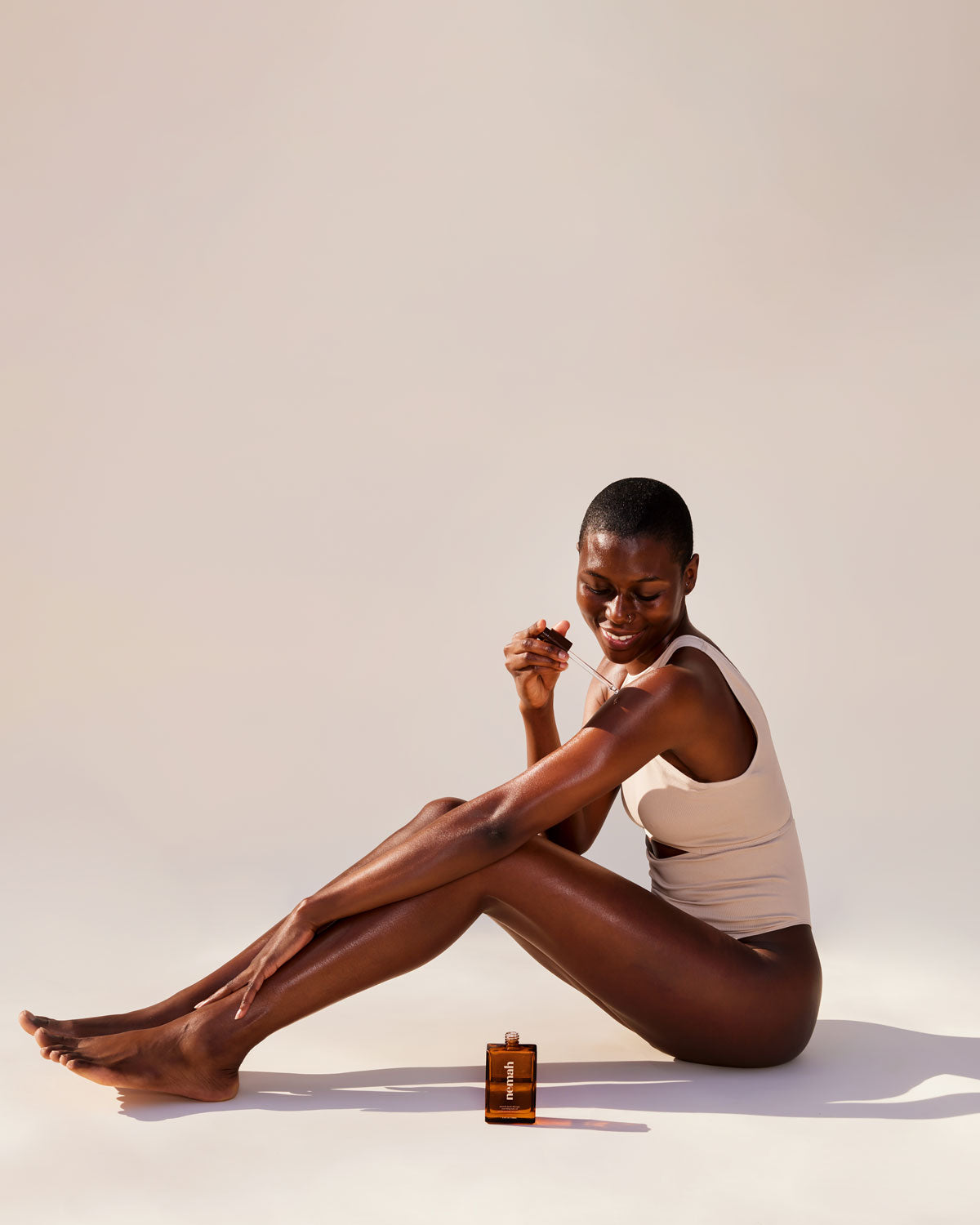 Nourishing Belly Oil
Our ultra-hydrating oil is specifically designed to nourish dry skin, ease tension, and provide deep moisturization.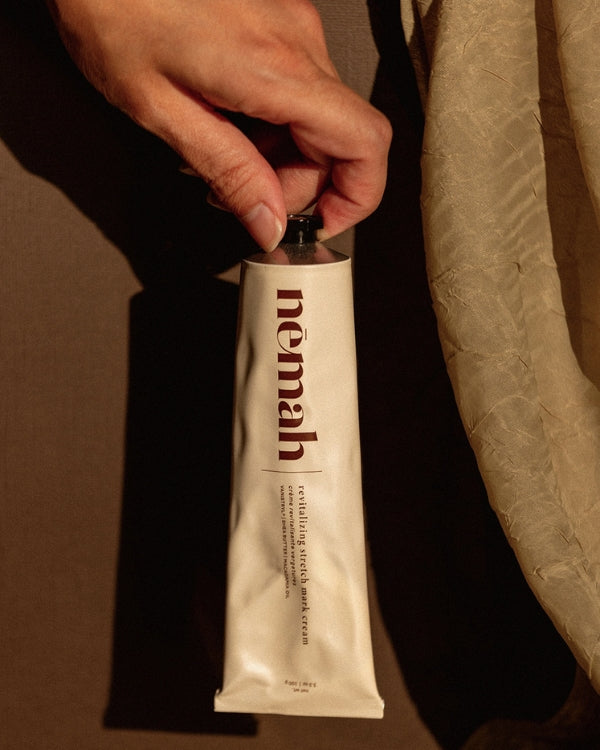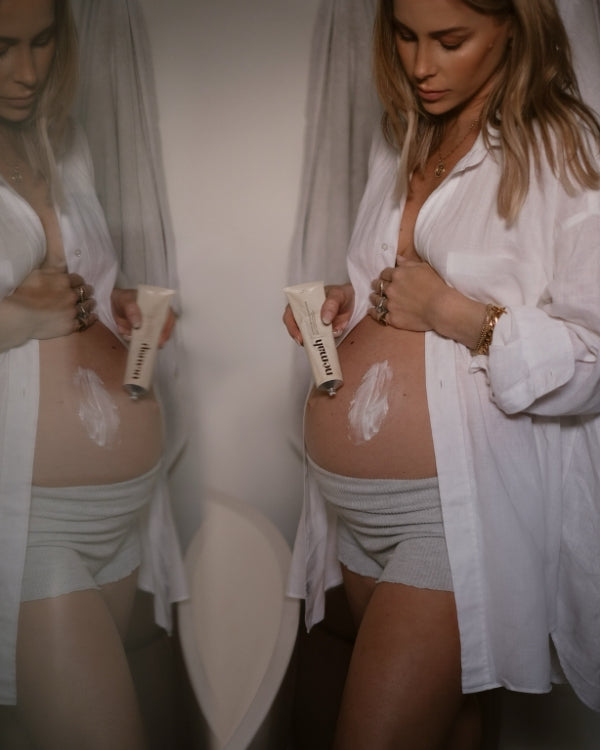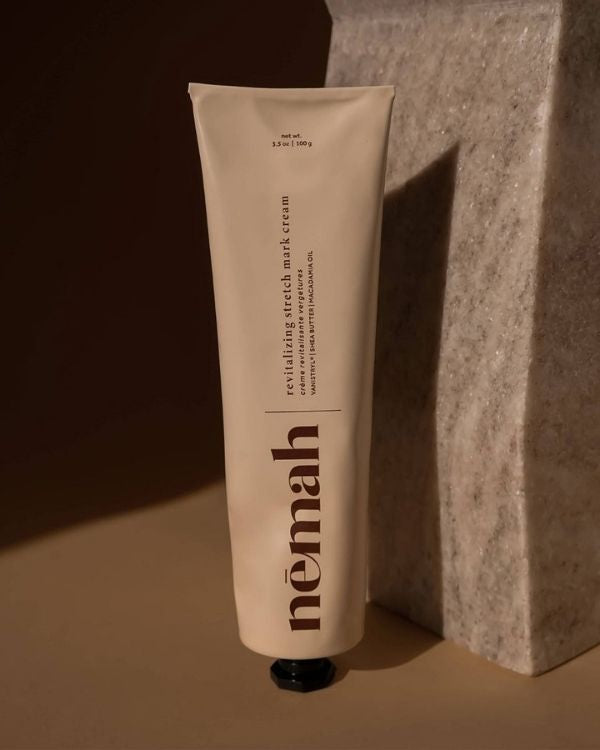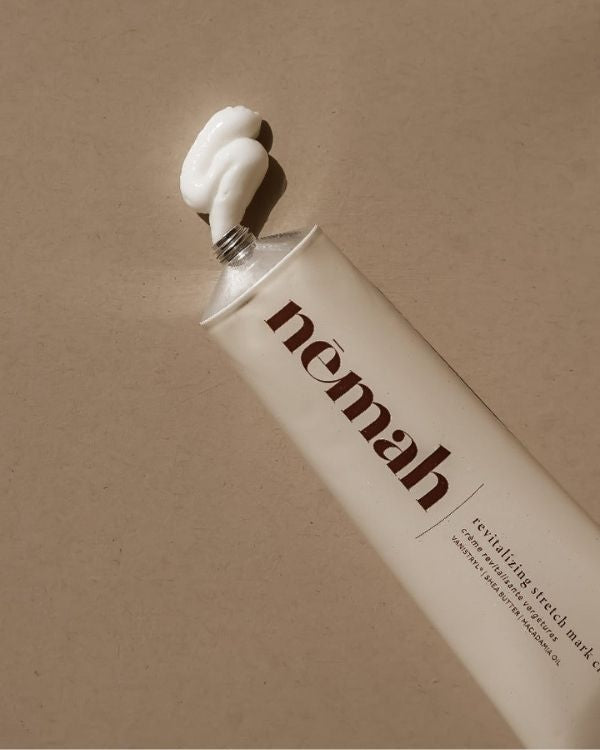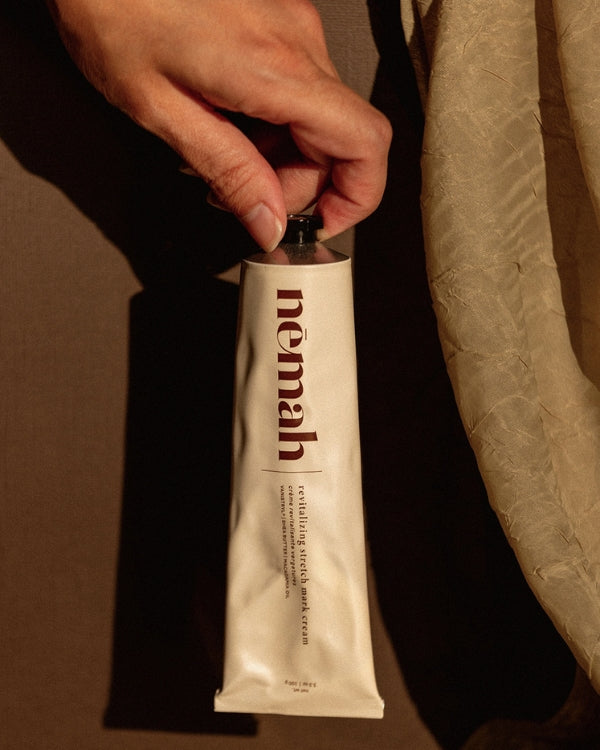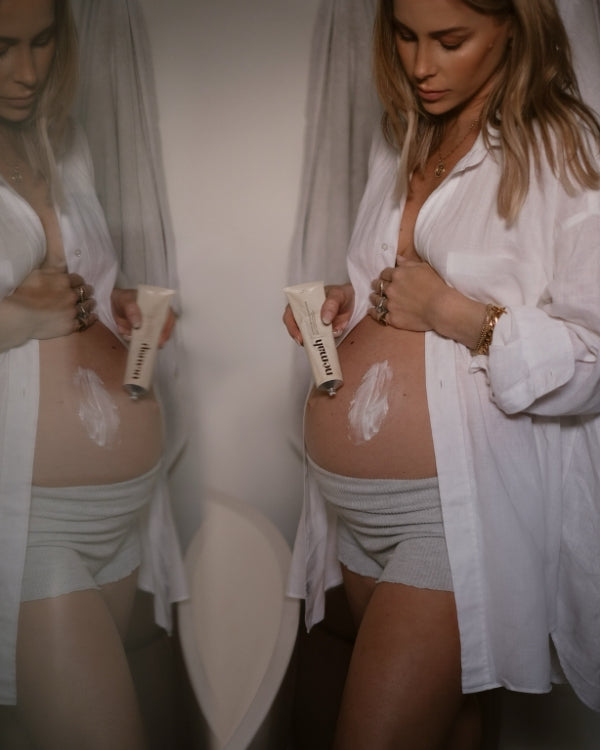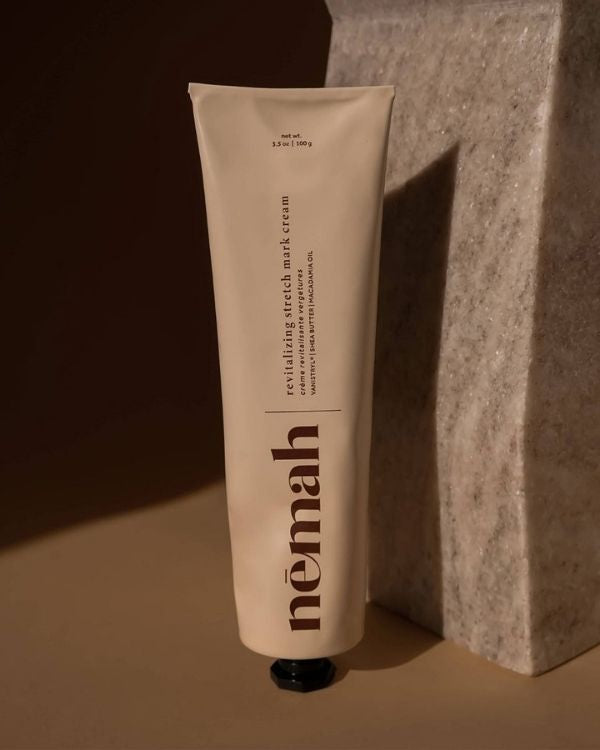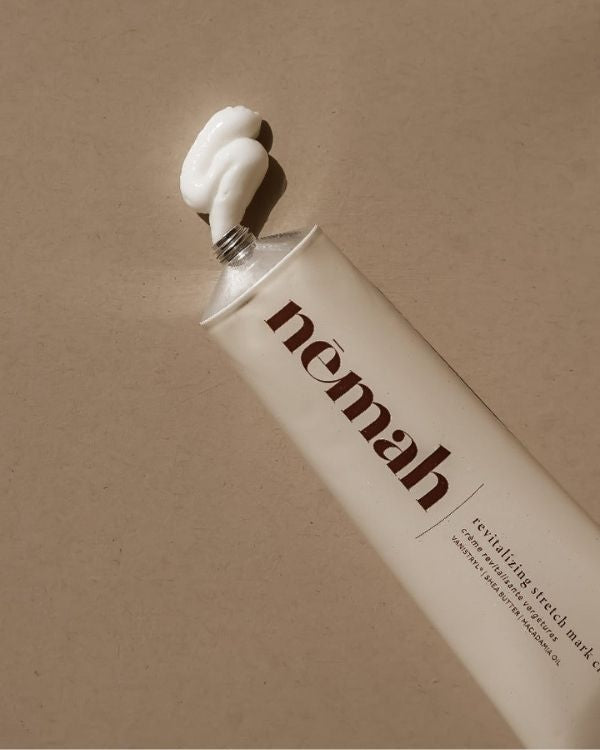 Revitalizing Stretch Mark Cream
Our Ultra-Hydrating Cream is designed to specifically target several mechanisms involved in the formation of stretch marks.
Powered By Mother Nature
Free US Returns.
High-Quality Ingredients
Naturally nourishing, plant-based ingredients like jojoba oil, mango butter, coconut oil, and more.
Science-Backed Production
Rigorously tested by 3rd-party scientists and our Medical Advisory Board to be proven safe and effective.
Strict Standards
We banned over 3,000 known toxins across all our products—so you can feel good about what you're putting on your skin each day.
Beyond Skincare
Every. Mother. Counts.
Nēmah proudly donates to Every Mother Counts—a nonprofit organization dedicated to providing equitable, maternity care to historically marginalized communities.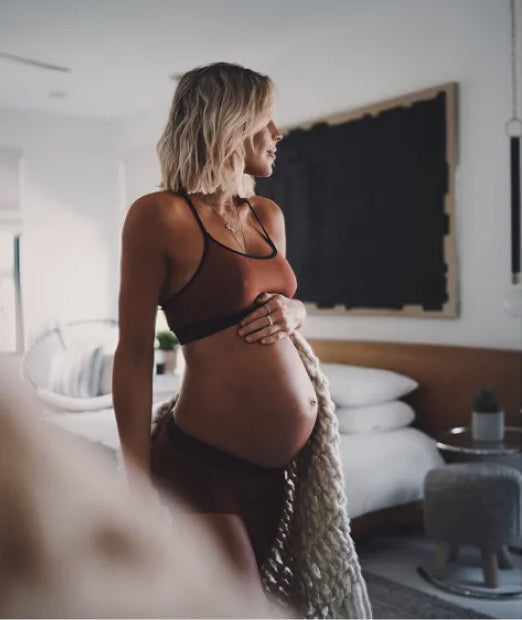 Decreasing Our Eco-Footprint
All Nēmah products are fully recyclable, and a portion of our profits are donated directly to One Tree Planted to support global reforestation efforts.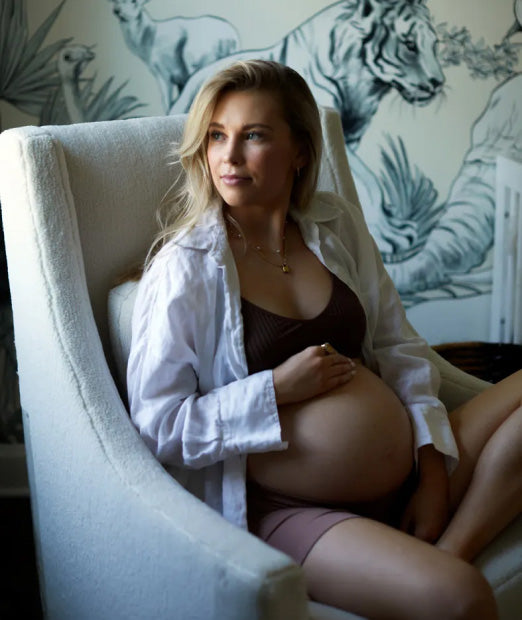 Proudly Leaping Bunny Certified
None of our formulas are tested on animals. As a vegan and Leaping Bunny Certified brand, we proudly meet cruelty-free standards set by the CCIC.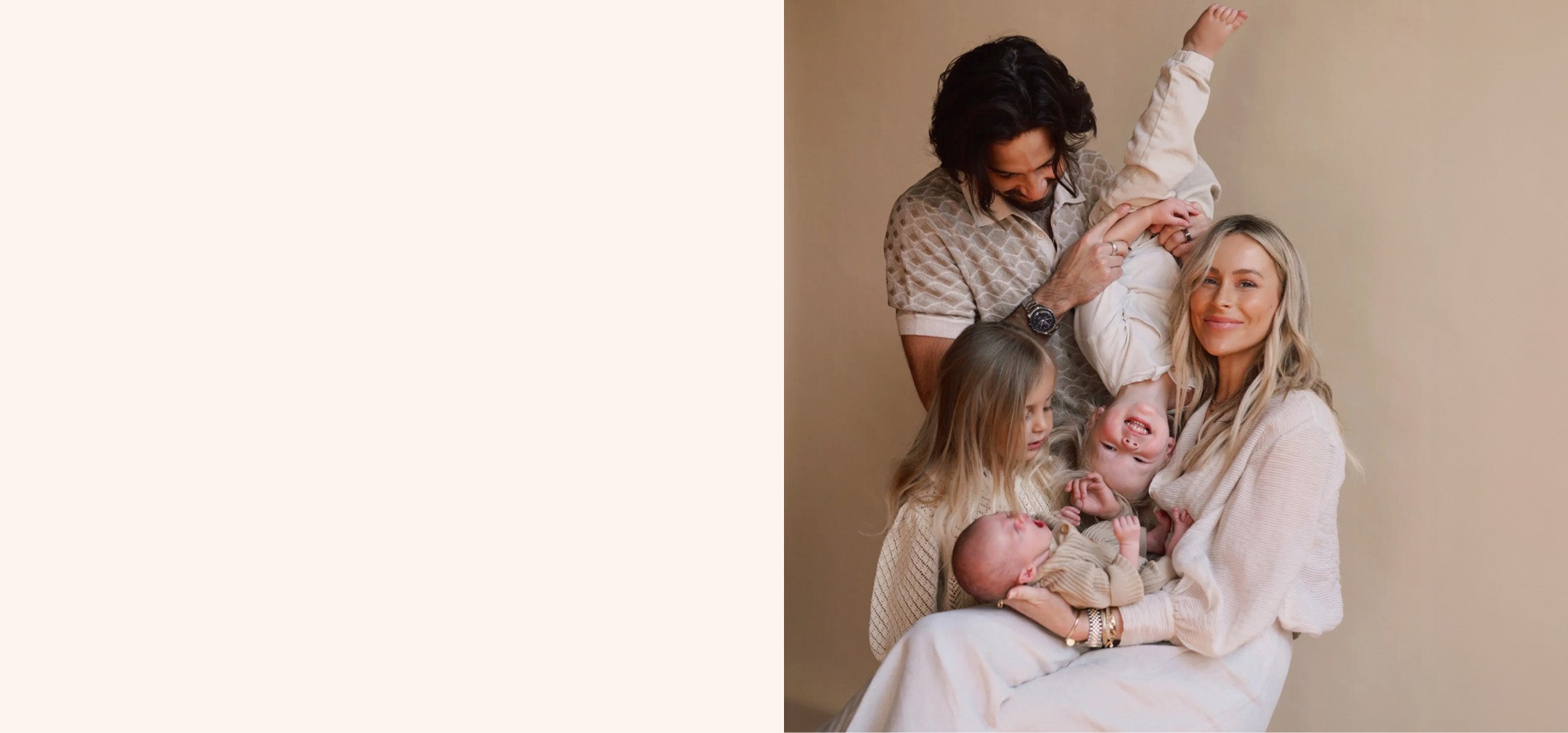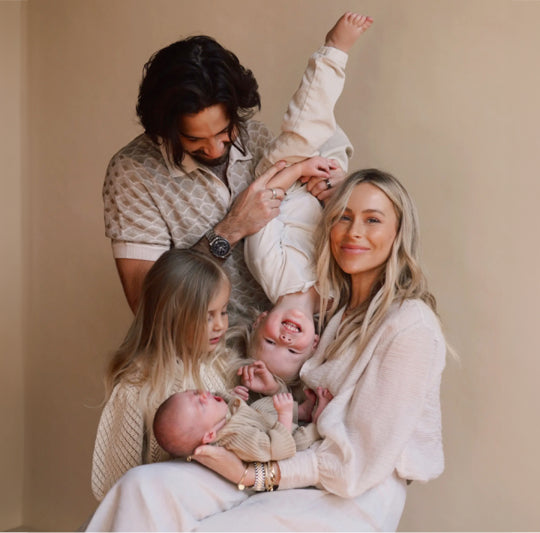 By Moms, For Moms
A few years ago, me and my partner committed ourselves to a toxin-free lifestyle for our growing family.
In our pursuit of clean skincare products, we came up empty handed. So, we created what we couldn't find: clean, rigorously tested, effective formulas that use the highest percentage possible of pure, plant-derived ingredients—safe for even the littlest members of the family.
We believe a family thrives best when nurturing mothers are able to connect to self-care and re-nurture themselves. That's why today, we strive to fill the existing void in the maternal health space by creating more than just products—we're building a more compassionate community that embraces every stage of motherhood, too. Our hope is to make self-care for families a joyful, trusted, and guilt-free experience. Thank you for joining us on this journey.
Free of 3,000 known toxins
High-end, vegan ingredients
For both mom & baby
No formaldehyde
Vanity-worthy packaging
Made by Mary Lawless Lee